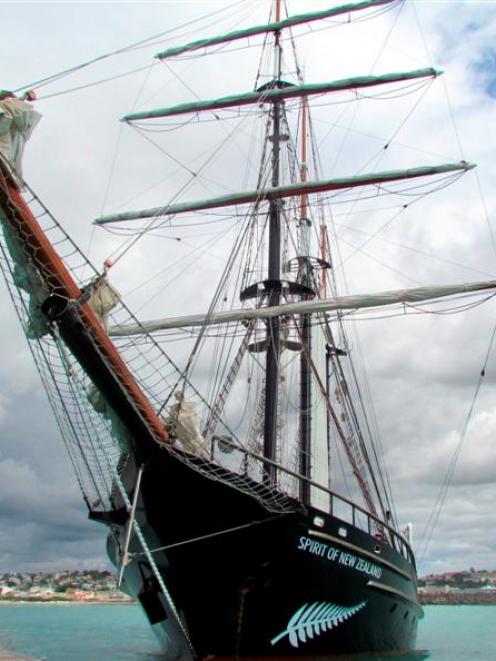 Oamaru residents were yesterday queueing up to get a close-up look at the tall ship Spirit of New Zealand, even though some had to battle through bouts of seasickness.
Ship captain Laurie Stanton, of Cromwell, said a public open day held in Oamaru yesterday had received a ''fantastic response'' from local residents.
''They come to the ship for all sorts of different reasons. Some of them just want to get on board a square rigger, and there are quite a few previous trainees coming back to have a look for nostalgic reasons.''
However, he said the ship had been ''a bit rollier'' than some people had anticipated, and there had been ''a few'' incidents of seasickness among some visiting members of the public.
''Most people are fine but there are always a couple who succumb to mal de mer.''
As part of the Spirit of Adventure Trust's 40th anniversary, the ship is attempting to circumnavigate New Zealand. Capt Stanton said the vessel was now almost at the halfway point in its journey.
The ship arrived in Dunedin last night to take on a crew of 40 school-age cadets, before sailing on to Bluff by way of Stewart Island, he said.