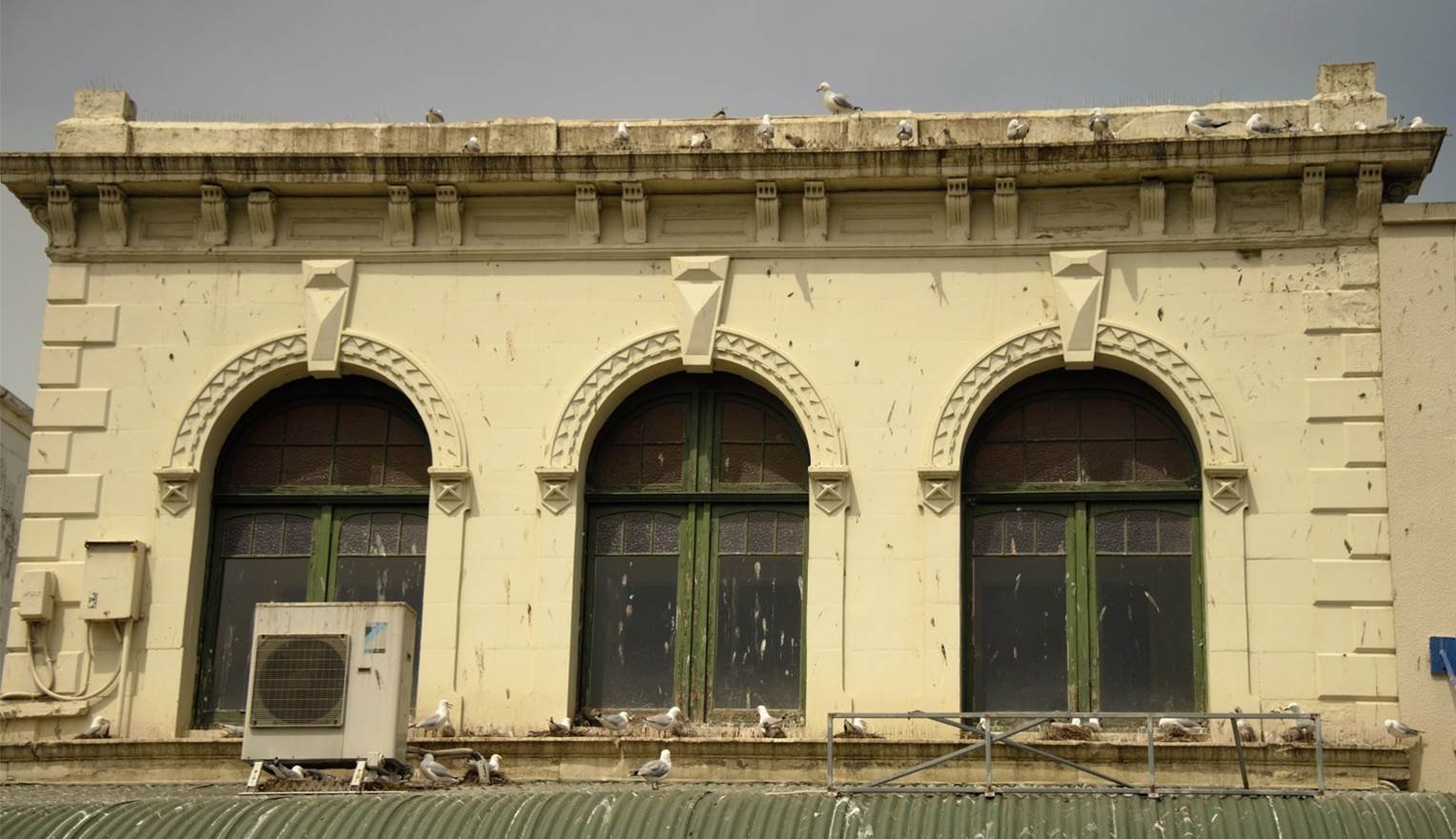 If Oamaru building owners do not take action in the coming weeks, red-billed gulls could be calling their roofs home for the summer.
The Waitaki District Council and the Department of Conservation (Doc) are encouraging building owners who have not already taken steps to prevent gulls from nesting on their roofs, to get on to it ahead of the nesting season, which typically runs from September to January. Once nesting, the native gulls cannot be moved as they are protected under the Wildlife Act, so it is vital for business owners to set up deterrents before the birds lay eggs.
Council projects and assets officer Toby Armour said gulls were starting to revisit their nesting areas from last year in lower Thames St.
"If building owners don't do anything within the next few weeks, once again, they're in for the long haul," Mr Armour said.
While the population of red-billed gulls has declined nationally by about 30% over 50 years, and they are now protected under the Wildlife Act with an "at risk/declining" status, it is a very different story in Otago.
Researcher Dr Chris Lalas said over the past seven years, the number of red-billed gull nests has almost tripled in Otago — "and there's no indication yet that they're hitting a peak".
In 2014, there were about 3000 red-billed gull nests in Otago, from the Waitaki River mouth to Nugget Point in the South. Last year, there were 8000, including 500 in Oamaru and 150 in Kakanui.
While the gulls had consistently nested at the Waitaki River mouth over the years, the first year in recent decades that they started nesting in Oamaru was 2015, when 150 were counted at Normanby Wharf. Since then, they had taken up residence at the Oamaru breakwater and moved into the central business district, creating an unwanted disturbance and mess for many business and building owners.
Many people believed the gulls' move into the North Otago town was connected with the closure of the Oamaru landfill in 2017, but Dr Lalas said while the timing was "pretty well spot on", it was a coincidence, not a cause. The gulls definitely fed at the landfill in the past, but there was no record of them nesting there.
Business and building owners in Oamaru have tried several deterrents in recent years, including spikes, wires, flag lines, lasers and kites, to encourage the birds to nest elsewhere.
Doc Oamaru ranger Tom Waterhouse said the most effective deterrent appeared to be a motion-sensor water sprinkler system. It was also "relatively" cheap to set up, safe for humans and birds, and the "randomness" meant the birds could not easily get used to it.
Mr Waterhouse said it was the cheapest and easiest option to act early and encourage the birds to nest elsewhere.
It was also important to check roofs and gutters and remove any debris that could be used as nesting material.