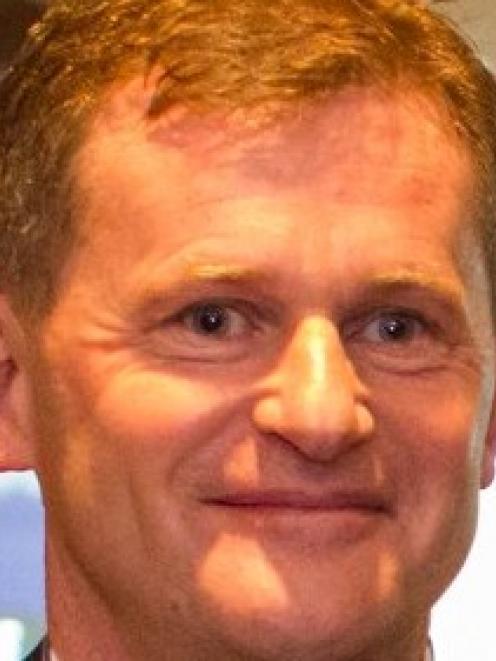 Separate to the estimated $50 million capital cost of constructing a convention centre is the $305,000 spent so far in consultant costs by the Queenstown Lakes District Council.
The figure, obtained by the Otago Daily Times via an Official Information Act request, relates to the centre whose development is being led by the council on land known as Lakeview, which sits above the CBD.
The council's chief executive Adam Feeley said the costs were incurred to enable it to make more informed decisions on the development potential of Lakeview and the merits of a convention centre for the district and also to enable the public to be properly informed.
The $305,191.02 is funded from internal savings within the council.
Queenstown Lakes Mayor Vanessa van Uden said the level of expertise required could not be found within the council.
''The reality is that in order to give our community and our councillors a level of comfort around such a significant commitment we need comprehensive analysis undertaken that requires a level of expertise that we do not have `in-house','' Ms van Uden said.
And, ''unfortunately, that comes at a cost'' she said.
''The positive is that the investment has a twofold benefit, not only the convention centre but the wider understanding we are gaining regarding the future development of one of the more significant parcels of council land, namely the Lakeview site.''
Valuation and advisory costs for the development of the Lakeview site has been the highest consultant spending at $61,216, followed by architectural costs for preliminary design work for the convention centre at $48,950.
Public consultation for the convention centre has cost $12,134, architectural costs for the master-planning of the Lakeview site is at $33,500 and an economic impact assessment has cost $32,371.
Prime Minister John Key, while in Queenstown yesterday, again reiterated the challenge for the council was the district's ''very small rating base''.
Mr Feeley has previously said councillors would discuss rating implications and options for the proposed centre later this month.
On Saturday, the ODT reported Mr Key said the Government had ''tacitly given an indication it's prepared to put in cash''.
''The issue is: is it enough? The answer is no on current funding proposals but nor are we necessarily looking to put in a lot more.''