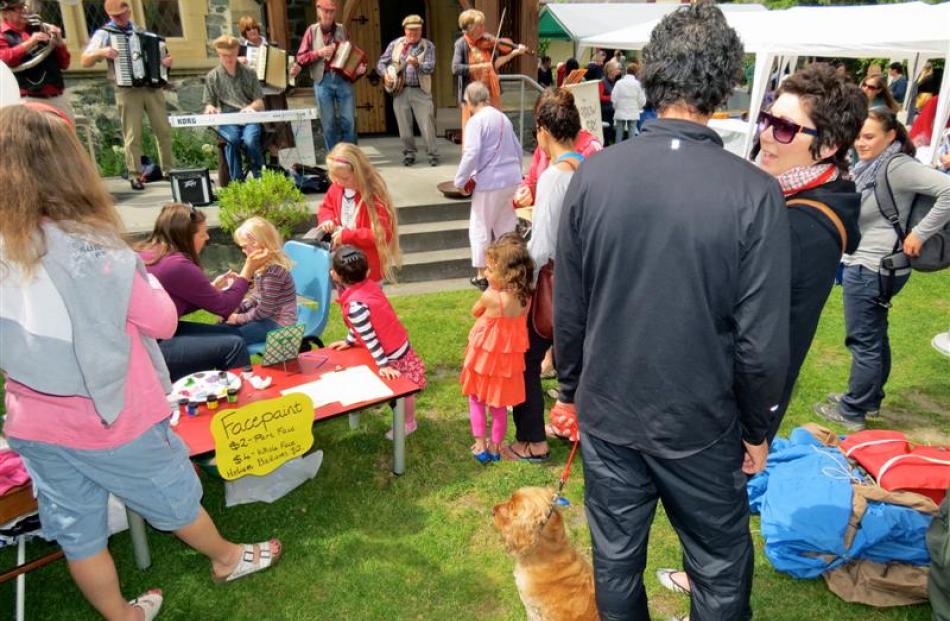 The Wakatipu Anglican Parish is well on the way to establishing a family support worker after a record $14,020 was raised from the annual market day on Saturday.
The Rt Rev Dr David Coles said stallholders enjoyed an excellent day with perfect weather and larger-than-average crowds.
There was very little of anything left to sell at the end, Dr Coles said.
"Our final tally of $14,020 was a parish-best record. The previous highest was about $12,000.
"We are delighted that this is almost enough to cover the $15,000 budget goal to appoint a part-time children and young families worker.
"We are now at the stage of advertising the job very soon."
The grounds of St Peter's Anglican Church are the venue for the Queenstown Farmers Market, consisting of 12 to 15 stalls from 9am to 12.30pm, this and every Saturday until the end of March next year.
Market organiser Sharlene Inch said fresh seasonal fruit and vegetables, breads, pastries, free-range eggs, honey, farm bacon, cheeses, salmon, gourmet sausages, coffee, sweet and sour crepes and empanadas would be sold while live music was played.
A "locals' loyalty card" scheme will be introduced for the first time this market season for shoppers to collect stamps from stallholders and enter monthly draws for prizes including restaurant vouchers and food hampers.