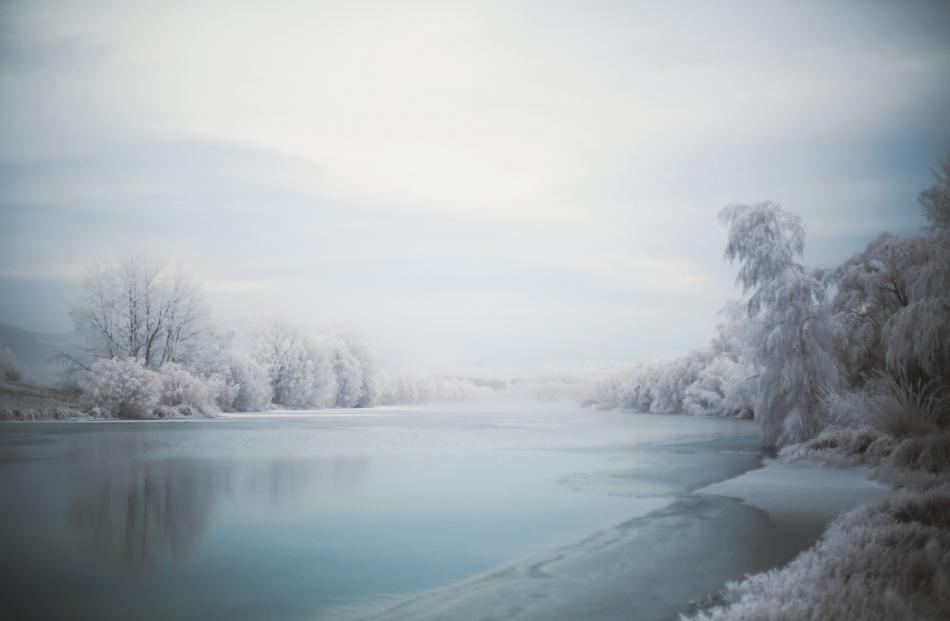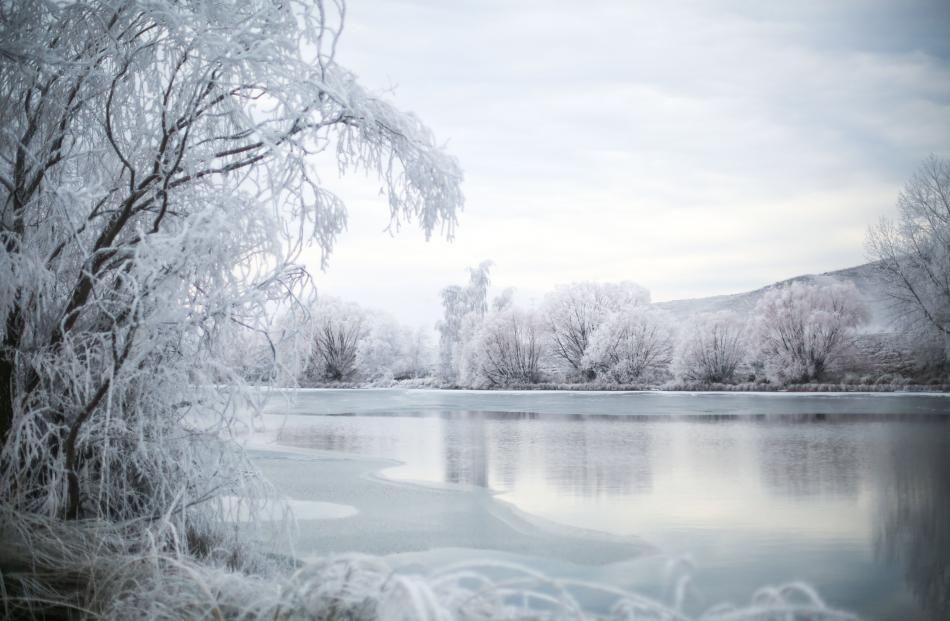 A hoar frost coats trees around the Wairepo Arm of Lake Ruataniwha, near Twizel, in Canterbury yesterday morning.
Temperatures in Twizel dropped to -8degC early yesterday, and did not rise above 0degC until after 2pm.
MetService has issued a severe weather warning for central and southern New Zealand, with gale force winds forecast, followed by heavy rain and snow over the next few days.