A summer programme in the Catlins is promising a festival of birds, butterflies and bats, fossils, fish and family fun throughout next month.
Entering its third year, the Forest & Bird South Otago Catlins Summer Programme was established to "educate, enthuse and inform'' visitors and residents about the unique natural environment around them, organiser Jim Young said.
Comprising a month-long series of 20 events running from January 2, the programme included expert talks, guided bush and local history walks, children's activities, and "hands-on'' conservation activities such as nesting box construction.
Most activities were by gold coin donation or free, and suitable for families and children.
Many of the activities involved heading into one or more of the Catlins' natural coastal and forest habitats but the programme was not simply "a stroll in the bush'', Mr Young said.
"The longer you live here, the more you discover you don't know about the hidden world on your doorstep.
"One of the pleasures in running the programme is watching visitors light up as they learn something new from our guides about the environment and animals around them, and sometimes sharing in that illumination yourself.
"There's not a year goes by when I don't learn something new from these events.''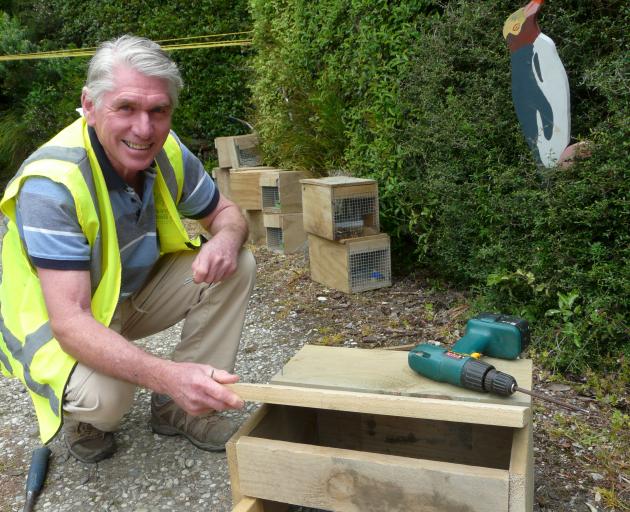 Guides were often experts in their field, and had spent many years studying specific elements of the Catlins ecosystem, he said.
"For example we have [Dunedin author] Neville Peat presenting the findings from his latest book on the coastal impacts of climate change on January 12; and yellow-eyed penguin expert Thomas Mattern demonstrating his animal-borne camera research involving the species, on February 2.''
Mr Young said families were welcome at any of the events, including family-specific days at eco-insect attraction Earthlore, near Owaka (January 3), and bird-spotting in Pounawea (January 4).
"Kids will get something out of most of the events, so bring them along. We just request parents come along too.''
For the practically inclined, the programme includes opportunities to wear your toolbelt.
Mr Young said all construction materials would be provided to make bird and bat boxes in Papatowai on January 17, and little blue penguin nesting boxes at the Nuggets on February 2.
"We just need people to bring along their hammers and screwdrivers, and we supply the rest. In the past it's proved a popular way for people to contribute to Catlins conservation in a practical, hands-on way.''
Although some events were limited to a specific number of participants, most were not.
"Definitely the more the merrier.''
A detailed programme could be found on the Forest & Bird South Otago Facebook page.