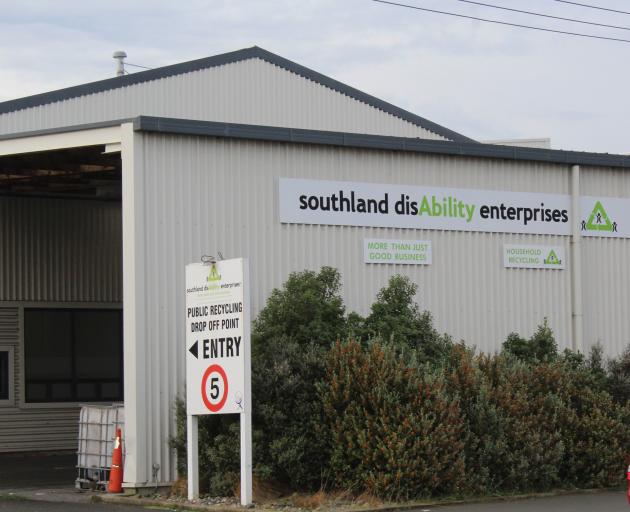 Southland Disability Enterprises [SdE] has "welcomed" the discontinuation of its contract with WasteNet for processing Southland's recycling, its chairman says.
In a statement released today, Southland Disability Enterprises chairman Stephen O'Connor said the announcement the contract would cease on June 30 provided the company with the "certainty" it had been seeking.
"[It] allows us to engage constructively with the Invercargill City Council [ICC] on terms and conditions for processing the city's recycling from 1 July 2020."
Southland District [SDC] and Gore District Councils [GDC] would explore alternative options for processing recycling in their respective areas, Mr O'Connor said.
"In addition, we are also in negotiation with other organisations, who are seeking solutions to their recycling processing."
While it was ''disappointing" SDC and GDC had chosen to pursue other options, including landfill processing, it had become clear the functionality of WasteNet was ''beyond repair".
"It has been obvious for some time that these organisations were not prepared to work with SdE."
Despite the ''ever-changing" and ''challenging" recyclable product market, SdE remained in a financially sound position, he said.
"SdE has continued to perform at a level above expectations in meeting its obligations under the current WasteNet contract  . . ."
The company's focus on providing ''meaningful" employment and personal development opportunities for people with disabilities would be maintained.
''Our people remain our priority and are a particular focus at the present time, as like all employers, we consider the consequences of the Covid-19 pandemic."
Mr O'Connor acknowledged finalising contractual arrangements for July 1 onwards would take some time.
However, he was confident SdE's future in recycling services could be secured.