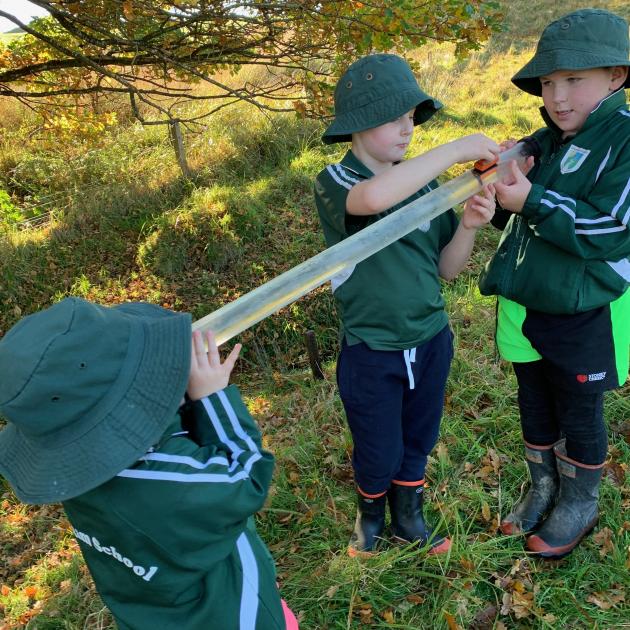 The Glenham School community is waiting for Minister of Education Chris Hipkins to decide whether the school will close.
A request for the voluntary closure of the school, which is near Wyndham and now has only three pupils, has been made to the minister by the school's commissioner, Nicola Hornsey.
In October last year, the school's board of trustees was dissolved and Ms Hornsey was appointed commissioner to take the place of the board.
Karen Stirling, who has been teaching at the school for more than 15 years, has been acting principal since Cheryl White left to take up a position as Mossburn School principal.
The school roll had been steadily dropping and there were vacancies on the board of trustees that could not be filled, Ms Hornsey said.
She had been meeting parents and community members to decide on the best course of action.
"I think everyone can understand the reasoning behind it."
There were about eight pupils on the roll in October and now only three were left.
"There are no preschoolers that are due to start in at least the next 12 or 18 months.
"There just aren't enough young ones to support keeping it open."
If the request to close the school was successful it would take about six months to take effect.
"We might not have any students but will still officially be open."
Former Mokoreta farmer and historian George Taylor is partway through writing a history of Glenham.
The Otago Southland Investment Company, which owned the Glenham Estate, gave the land for the school to the Southland Education Board in 1898, Mr Taylor said.
"The school was built and opened in 1899."
The company built a dairy factory and houses and put sharemilkers on the estate.
"They had enough people in Glenham from that point to warrant a school."