Wild winds caused problems in parts of the South today, downing large trees and power lines.
A MetService spokesman said strong wind watches and warnings are force for eastern and southern parts of the South Island today and it was possible that severe gales could continue tomorrow.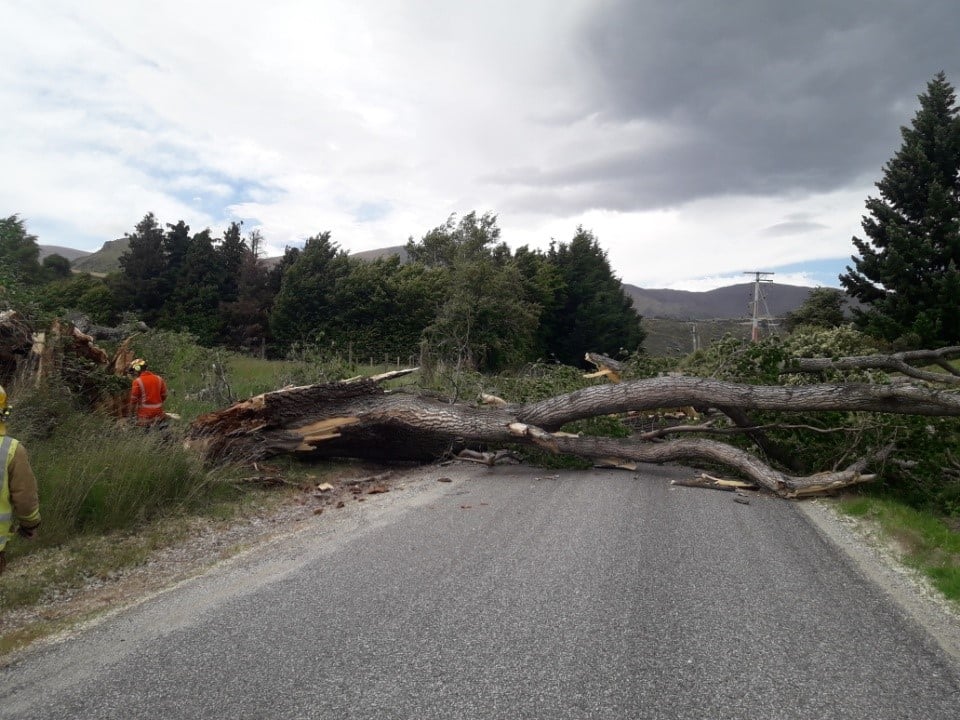 In Queenstown, Hogans Gully Rd was closed for a time due to a large tree blocking the road in the afternoon but this was cleared by early evening.
The Queenstown Lakes District Council said the road was open again, but asked motorists to drive with caution as there was debris and road cones still at the site. Crews would return tomorrow morning to clear up the area.
Cardrona Valley Rd near Wanaka was closed from Orchard Rd to Riverbank Rd due to a fallen tree for part of the day. Contractors have removed debris from the area and the road had reopened by 7.20pm.
Meanwhile, crews have cleared multiple trees that fell in Ramshaw Lane in Arrowtown, QLDC said.
In Wanaka, a short spell of wild weather brought down power lines to Cardrona, drove the elderly catamaran
Lady Pembroke
ashore from her mooring, and provided entertainment for a group of four young people riding the swimming pontoon in Roys Bay.
A crew was called to deal with a fire in a garden at the Wanaka War Memorial.
The nor'wester built up during the day and reached its peak about 3pm.  
In Southland, a tree and power lines fell across a street in Invercargill, blocking one lane of the road.
Emergency services were called at about 2.45pm to Mason Rd, near Rockdale Rd, in Seaward Bush.
A police spokeswoman said no injuries were reported.
SEVERE GALES 
MetService earlier warned southern residents to prepare for severe gales reaching 130kmh in exposed places today.
A cold front was forecast to move on to the South Island from the Tasman Sea this morning, preceded by a strong north-to-northwest flow, and followed by strong westerlies.
A MetService spokesman said strong wind watches and warnings were now in force for eastern and southern parts of the South Island.
An orange warning was issued for Wanaka, Queenstown, Fiordland, Southland (west of Lumsden) and Stewart Island between 8am today and 8am tomorrow, where severe gale north-to-northwesterlies were expected to reach 130kmh in exposed places, he said.
"Strong wind gusts could damage trees, power lines and unsecured structures. Driving may be hazardous, especially for high-sided vehicles and motorcycles."
In North Otago, Central Otago, Dunedin, Clutha and the remainder of Southland, he said gale north-to-northwesterly winds were expected to develop this morning, then change to gale westerlies this evening.
The strongest westerly winds were expected mainly in coastal places. During this time, winds may approach severe gale, gusting to 110kmh in exposed places.
He said it was possible the severe gales could continue across the South tomorrow.
- By John Lewis, Luisa Girao and Mark Price