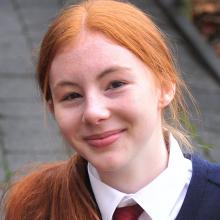 The Falcons Dandelions needed a win.
And a win was what they got.
They rode a big first half to beat Ajax 71-56 in the last round of the initial round-robin in women's club basketball on Tuesday.
It kept them one win ahead of Varsity and secured the final spot in the top three — alongside Ajax and the South Pac Magic — as the league moves to its next stage.
A split round-robin will follow as the top three and bottom three play among each other.
The top three play for playoff seedings, while the bottom three play for the final semifinal spot.
Ajax was understrength for a second week in a row and the Dandelions pounced.
Kyra McIntyre dropped 17 first-half points to help the Dandelions get out to big lead.
They were ahead 19-10 at the end of the first quarter, extending that to 38-22 at halftime.
Ajax shut down McIntyre after halftime, but Annabelle Ring and Dre Whaanga stepped up to fill the void.
They had 18 and 15 points respectively, keeping the score ticking over as Ajax threatened a comeback.
Ajax's duo of Hannah Matehaere and Kaylee Bezett also had 18 and 15 points each, sparking something of a second-half comeback.
They closed the margin to 14 at the end of the third quarter, a gap which became eight midway through the fourth quarter.
But a timely three-pointer to Ring quelled that, before several transition baskets opened the lead again and ensured the Dandelions' win was comfortable.
Meanwhile, the Magic showed the threat it will pose to both in the top three.
It beat South Pac OGHS 107-29 in the most dominant win by any team this season.
Georgia Te Au top-scored with 28 points for the Magic, the guard drilling four three-pointers for the second time in three games.
Meanwhile, Lisa Wallbutton, Letitia Mullaly, Fay Fualau and Lawrin Tipene all chipped in with between 15 and 18 points.
Abby Harris had 13 for OGHS.
In the other game, a 20-2 run to start gave Varsity a 75-54 win over the Andy Bay Falcons.
Sophie Adams had 16 points for Varsity, while Jordyn Chin led the Falcons with 12.