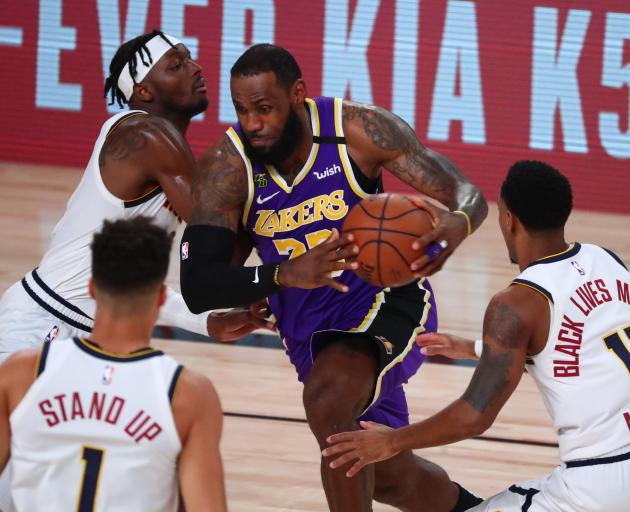 The Los Angeles Lakers and the Miami Heat will meet in game one of the NBA Finals in Orlando today.  Jeff Cheshire looks at how the teams line up ahead of their best of seven series.
LOS ANGELES LAKERS
Road to the final
The Western Conference champions won all three playoff series 4-1 and enter as hot favourites.
Key player
LeBron James
Chasing his fourth ring in his 10th finals, King James remains the best player in the game at 35 years old. He is the master of picking out the biggest weakness in a defence and finding a way to expose it, both as a scorer and playmaker. He is playing against the team he controversially joined for four years and won two championships with.
How they will win
The Lakers play through James and Anthony Davis, who both combine size, skill and athleticism. They are surrounded by a host of quality role players who play off them and allow them to play a variety of styles. How well the star duo play will dictate how well this team does.
MIAMI HEAT
Road to the final
One of the more unlikely finalists in NBA history, the Heat entered the playoffs as the fifth seed in the Eastern Conference. However, it has impressively gone on a run to the finals, dropping just three matches.
Key player
Bam Adebayo
Adebayo's inside presence combined with his mobility, skill and versatility is a large part of what allows the Heat to play the way it does. He will be huge in countering Davis defensively, and on offence the Heat look to get him the ball and play off him.
How they will win
While the Lakers are built around their stars, the Heat is an all-round team. Coach Erik Spoelstra has shown his quality tactically to get the best out of his players. The Heat's 2-3 zone has been hard to combat all season, while offensively it surrounds Adebayo with quality shooters who space the floor and make it tough to defend.
Prediction
The Lakers' star power will take some stopping, although sometimes teams that do things differently are the ones best placed to contain them. In saying that, it might not be enough. Lakers in six.