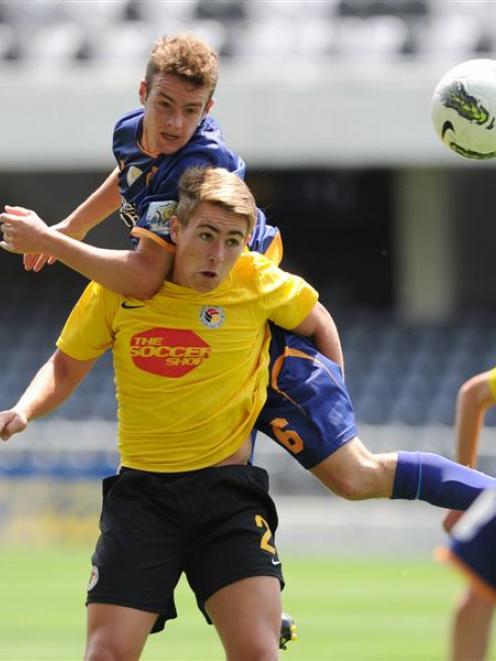 New Otago United chairman Phil Cunningham is optimistic both his team and the national football league can survive and thrive.
United struggled for years to balance the books, falling into a $300,000 hole in 2008-09.
This season, it has gone for all-local recruitment, from rookie coach Richard Murray to players, and pruned other costs.
"We believe we will break even this year, which is a pretty good result," Cunningham said.
"We've trimmed costs. There are no glamour items like cars or cellphones for people. Just spending money where it needs to be spent.
"We see this year as a stepping stone. If we can break even, we think we can plan with some confidence for next year."
Cunningham, who joined the board only in October and was elected chairman last month, said United got no funding from New Zealand Football, and faced a $65,000 entry fee each season just to field teams in the national and youth leagues.
It raised 80% of its revenue through grants and sponsorship.
"It is hard, but our sponsorship is up this year. We're looking to increase it again next year," Cunningham said.
"We're very appreciative of them all. We also got a new shirt sponsor this year, Gran's Remedy. I think they've enjoyed the relationship with us."
Otago United now plays most of its home games at the new stadium. That has helped boost crowd numbers, though only to about 350 per game.
Cunningham is buoyant about the future.
"I think our future is looking quite bright. We've got a good board in place, and our coaching staff has done well with local players this year.
"Our sponsors will hopefully be back as well. That will give us a real opportunity to do some positive planning for next season.
"I think the league is going to carry on OK. The format is good, and it's workable. It's been around a while now and I believe it will carry on."