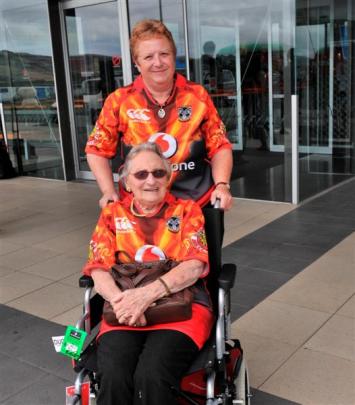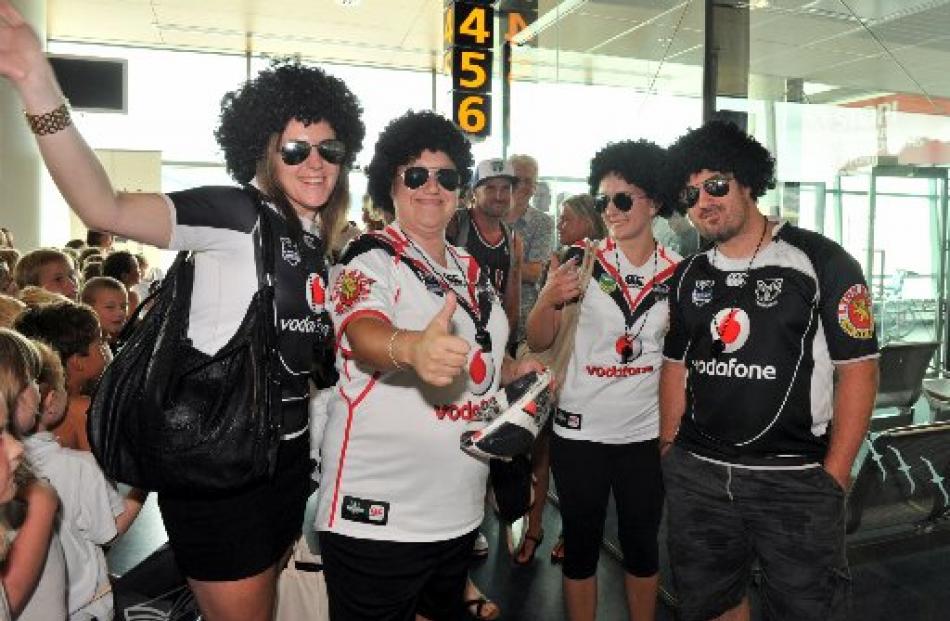 Never let it be said the Warriors do not have a wide fan base.
The Auckland-based NRL club arrived at Dunedin airport yesterday to a warm welcome before the pre-season match against the Brisbane Broncos at Forsyth Barr Stadium tomorrow night.
The Warriors were in good company, with a large group of their most loyal fans taking up the opportunity to travel south in support of their team.
Among them was 91-year-old Edna Burnett and her daughter, Cynthia Burnett, who declined to give her age.
The pair made a late decision to join the Warriors on their southern sojourn and Edna was bursting with excitement.
''I don't know if I'm the Warriors' biggest fan but I am the oldest,'' she said.
Fairfield School's kapa haka group welcomed the Warriors with a rousing performance which coach Matthew Elliott described as ''fantastic''.
''What a great welcome. The singing was pretty exceptional as well.''
Part of the reason the Warriors are in Dunedin is to help promote the brand and take the game around the country. It is the Warriors' first match in the city and Elliott said it was crucial the team put on a good show.
''It is important for us to spread the rugby league gospel,'' Elliott said.
''I really believe it is a game that once people get the opportunity to see it live, they become addicted to it. And just as importantly, we are trying to generate some support for the Warriors.
''We represent the whole of the New Zealand community, hence the name New Zealand Warriors.''
The Warriors will be making some school visits today and will also visit Dunedin Hospital in the evening before watching the Highlanders play the Chiefs.
Tomorrow, the Warriors' playing squad and staff will attend the Community Roots Carnival at the University Oval from 12.45pm to 1.15pm.