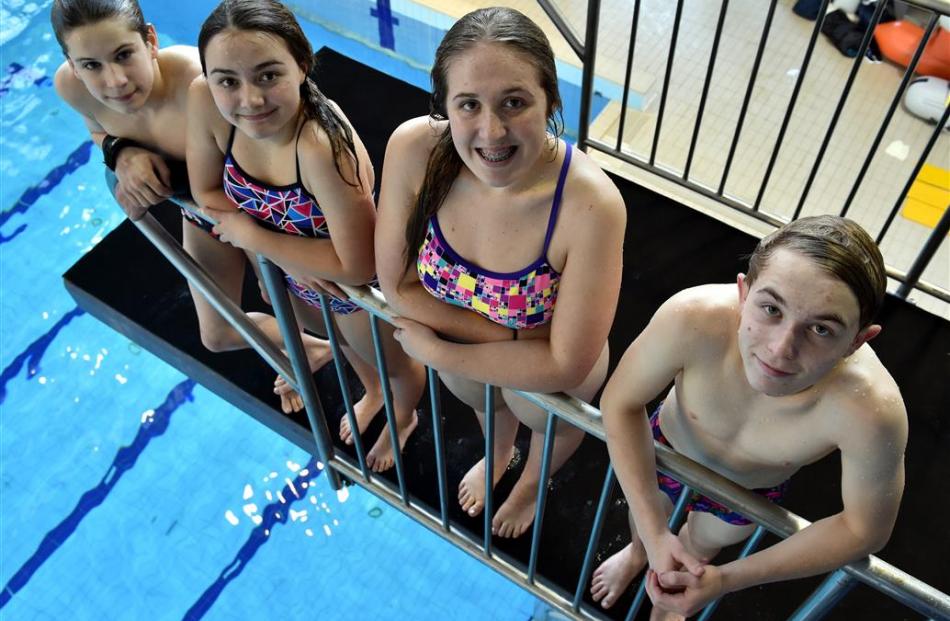 Four Otago divers are set to attend international events later this year after a successful outing at the Diving New Zealand Autumn Championships in Hamilton.
John McGlashan College pupil Drew Schievink will head to Russia for the Junior World Championships in December, subject to Diving New Zealand confirmation, after winning the platform event in the 14-15 age-group with a score of 353.25.
The 15-year-old also came first in the 3m and 1m events, qualifying him for the Australian Junior Elites competition in Adelaide early next month.
Schievink has just started specialising and said his preferred discipline was the platform.
He will compete in the Diving New Zealand national championships in Auckland early next month before competing in Australia shortly after.
Columba College pupil Christine Wierda (18) and Logan Park High School pupil Ben Deaker (17) also had successful tournaments in the 16-and-over level three category.
Both were selected in the New Zealand schools team to compete at the Australian School Games in the New South Wales town of Lightning Ridge in August.
Wierda came second in the platform and 3m disciplines and took third place in the 1m event, while Deaker came first in the platform and third in the 3m.
He also finished fourth in the 1m.
St Hilda's Collegiate pupil Kate Bryant (13) capped off the successful meet for Diving Otakou's biggest national championships contingent.
She won the platform event and finished third in the 1m discipline in the 12-13 level three age-group, and also finished sixth in the 3m.
All three divers will compete at the inter-age invitational event at the Diving New Zealand nationals championship.