The lockdown of New Zealand's borders because of Covid-19 might well play into the hands of the country's young professional skiers.
This winter, it could be they have exclusive access to one of the very few halfpipes available for training in the world — the one at the Cardrona Alpine Resort.
Usually, Cardrona attracts international ski teams, but with the Covid-19 border restrictions they are not expected to be able to make the trip to New Zealand this winter.
That leaves New Zealand skiers preparing for the 2022 Beijing Winter Olympics with exclusive use of Cardrona's halfpipe.
Resort general manager Bridget Legnavsky said yesterday the halfpipe was usually ready for use in August.
"If we can pull it off, it's going to be amazing for them.
"They are so lucky, and it gives us a huge advantage in the lead up to Beijing."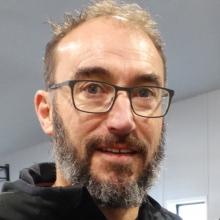 Legnavsky said she was aware half pipes on some Swiss and Chinese glaciers had opened but how available they would be would depend on each country's response to Covid-19.
Snow Sports New Zealand high performance director Nic Cavanagh said New Zealand athletes usually returned home in May or June after competing in the northern hemisphere but it was unlikely skiers from other countries had made it here before border restrictions took effect.
The Wanaka-based organisation last night celebrated the completion of its new performance health centre which provides "dry land" training facilities such as a gym, trampoline and artificial ski slope.
It caters in particular for athletes needing to rehabilitate after a challenging northern hemisphere winter season before the New Zealand season begin.
Cavanagh said New Zealand athletes were achieving exceptionally well against the "conveyor belt" of young talent from the United States and China.