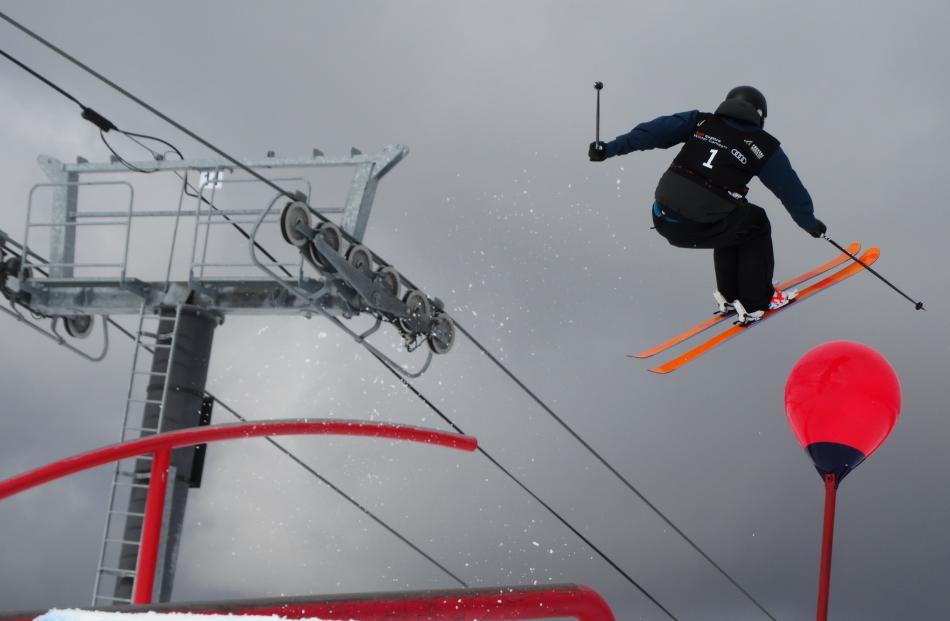 It was a day to forget for the Kiwis competing in the junior world championship freeski and snowboard slopestyle finals at Cardrona yesterday.
Olympic hero Zoi Sadowski-Synnott entered the women's snowboard final a strong favourite after cruising to second place in qualifying.
But she struggled throughout, unable to land a clean run, and finished in eighth place, as 13-year-old Japanese rider Kokomo Murase claimed her second gold medal of the junior worlds.
Sadowski-Synnott said she was trying to put together a new run combination that would challenge Murase, but a heavy fall in training gave her the jitters, from which she could not recover.
"I was hoping to put together a new run ... just to change it up from yesterday [in qualifying] because I didn't think my run would make it to the top," she said.
"I got pieces in practice but I took a pretty heavy fall, caught toes and smashed my face and got winded.
"That kind of jittered me a bit so I was a bit shaky coming into the first run."
Despite the disappointment, she was happy to be back in serious competition.
"I'm just really happy to be riding and trying to put together a new run just to step it up from what I've been doing previously."
It was a close call for second and third, Germany's Annika Morgan finishing just 0.4 points ahead of Sommer Gendron, of Canada.
Japan continued its dominance in the men's snowboard, where big air gold medallist Takeru Otsuka claimed his second gold in a week and proved himself to be the future of the sport.
"I am very stoked to get a second gold medal," he said.
"Yesterday I wasn't very happy with my run [in qualifying] but today was so good with my jump section."
Dutch riders Niek van der Velden and Casper Wolf rounded out the podium in second and third respectively.
In the men's freeski, neither Kiwis Fraser McLellan nor Ben Harrington got close to the podium, finishing seventh and ninth respectively.
The gold was taken by Swedish skier Oliwer Magnusson thanks to a variety of grabs, good use of the features and clean landings.
"I'm feeling really great," Magnusson said afterwards.
"I'm stoked to land my run."
Norway's Sebastian Schjerve was second and Kim Gubser, of Switzerland, third.
In the women's freeski, Estonian skier Kelly Sildaru proved to be a class above the rest of the field, landing three near perfect runs that all scored above 92, including the winning score of 95.20.
Big air gold medallist Anastasia Tatalina, of Russia, came second. Her final run included a double cork 1260 mute grab, a trick never before landed in women's freeski competition.
Japan's Kokone Kondo rounded out the podium in third.