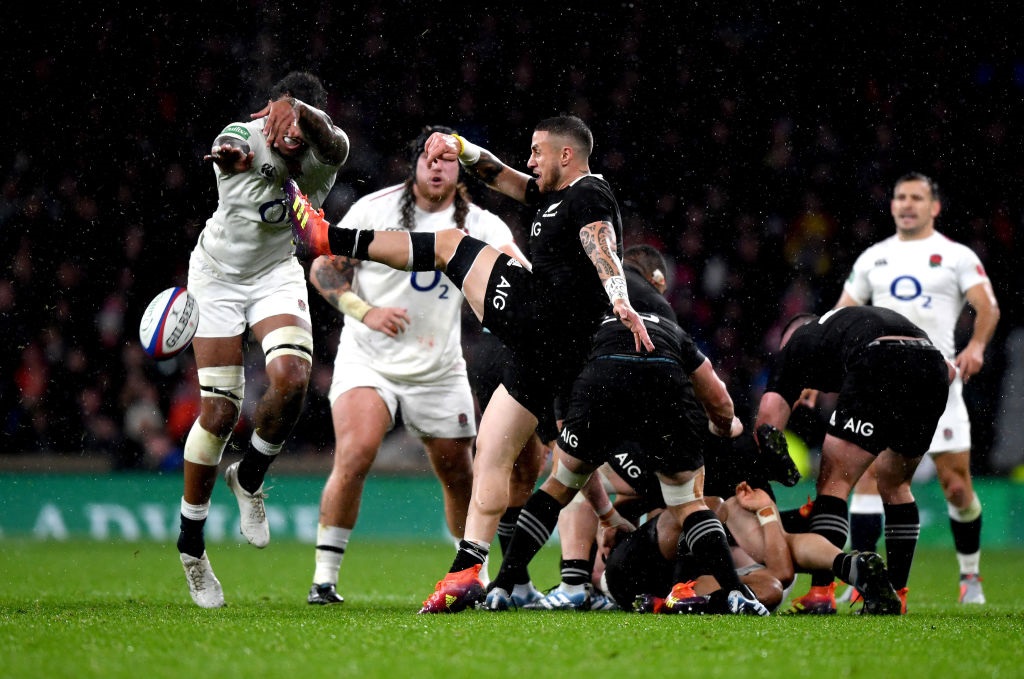 Did Courtney Lawes come from an offside position to charge down TJ Perenara's kick?
That was the big question to come out of the All Blacks 16-15 win over England at Twickenham on Sunday morning (NZ time).
After the All Blacks began poorly but steadily improved and got the upper hand, the test effectively came down to a decision by referee Jerome Garces to review what appeared to be a try by England flanker Sam Underhill.
The crucial intervention (before Garces' own) came from England's replacement loose forward Lawes, who charged down an attempted clearance by All Blacks halfback Perenara in the 75th minute.
The ball ended up in Underhill's hands, and the 22-year-old did brilliantly to beat Beauden Barrett to the line.
Had the try been awarded, England would surely have hung on for a famous victory. It would have been only their eighth against the All Blacks.
The big question in Garces' mind was: Did Lawes come from an offside position?
For Lawes to advance on Perenara, he had to come from the "hindmost foot" of the ruck when Perenara touched the ball. In other words, as the ruck continued and somehow made progress towards England's line, Lawes had to retreat before advancing, and the replays showed that while the rest of his teammates did, he didn't.
It was a clear case of offside.
After several replays by television match official Marius Jonker, of South Africa, the message was relayed to Frenchman Garces and the All Blacks enjoyed a massive reprieve.
Coach Steve Hansen later praised the referee, saying the right decision was made.
"There was no doubt he was offside.
"He was just about in the halfback's back pocket. What was going through my mind was are they going to be brave enough to make the right decision and they were so it was good."
- By Patrick McKendry