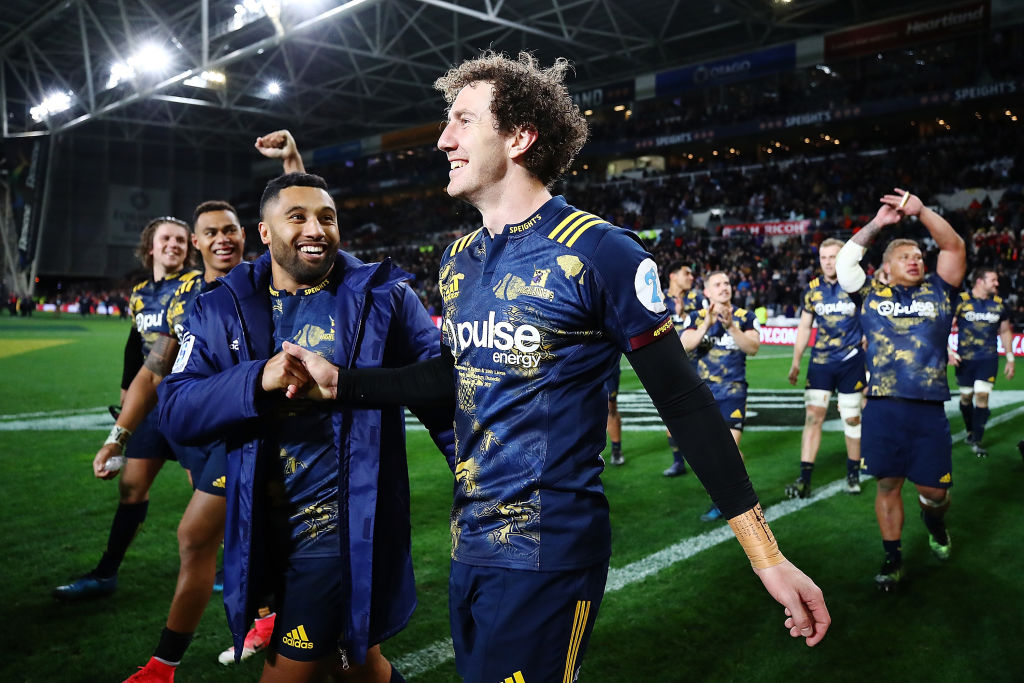 The legend of Marty Banks has grown.
The reserve first-five has revealed he was playing with a broken rib when he kicked the match-winning penalty in the Highlanders' 23-22 victory over the British and Irish Lions in Dunedin last night.
Banks damaged his ribs during the Highlanders' tour of South Africa then broke one completely in their dramatic Super Rugby loss to the Crusaders. But he said there was no way he was going to miss the match against the Lions.
"We think it might have been fractured for a few weeks before that, but it was definitely broken in the Crusaders game last week," Banks told Radio Sport's Mark Watson.
"But I didn't really want to give up the opportunity to play against the Lions.
"If I'd finished the season and I hadn't given myself the chance to play against the Lions, it would have been pretty miserable in a few years when I looked back on it."
Rather than the potential of that long-term misery, Banks risked short-term gain in last night's match, receiving a pre-game painkilling injection and being fortunate enough to avoid any further damage.
"The doc was nice enough to throw a needle in it before the game," he said. "I was just lucky I didn't really get hit in the ribs last night and it's just one of those things, really. I'm sure I'm not the only one to have played with a broken rib in footy."
Banks' match-winner was just the latest in a string of impressive deeds for both the Highlanders and provincial side Tasman in the Mitre 10 Cup, prompting some comparisons with fellow blue-collar hero Stephen Donald.
But Banks downplayed any similarities in their stories and said he would be remaining humble.
"Beaver's far and beyond what I am - he's a top man. There's no movie here. I'm just a little white fella that's chipping away in Dunedin."