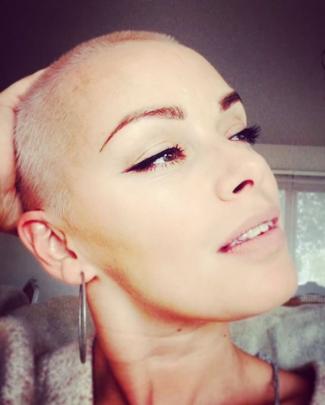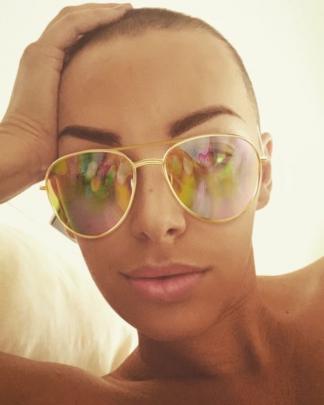 I have a small-to-average-sized perfectly round, melon-shaped head. I know this because when I was 15-years-old I shaved my long blonde hair off to a number 2.
I figured if Sinead O'Connor could do it, so could I! I did this several times throughout my teens and early twenties. I'd grow my hair long, then shear it all off . . . often on a whim.
I used to get it done at a 'fairy shop' on Riccarton Rd in Christchurch. (It literally sold every imaginable fairy-related item you could imagine).
The store's female owner also had a shaved head, so we had this sort of camaraderie in our hairlessness. I'd often pop in buy my crystals and fairy dust and grab a buzz-cut before I left.
Despite feeling vulnerable and exposed being hair-free, it was also an incredibly liberating experience to have nothing to hide behind. No mane of hair to mask my face. I doubt I'd have the courage to do it now, but I love the fact the young me didn't give a *&%$ about what anybody thought.
I think the hottest hairstyle for summer for women should be no hair...like these babes!
Follow @official.lo, @mintbreath, @elizanoname
Follow Femme Hysterique here, like it here or email femmehysterique@odt.co.nz