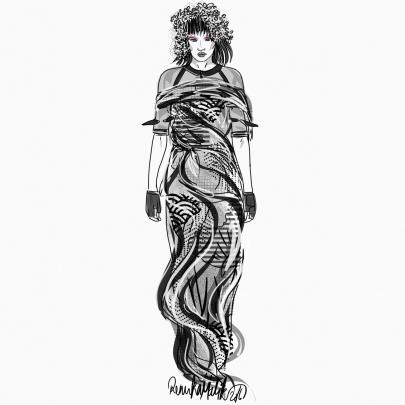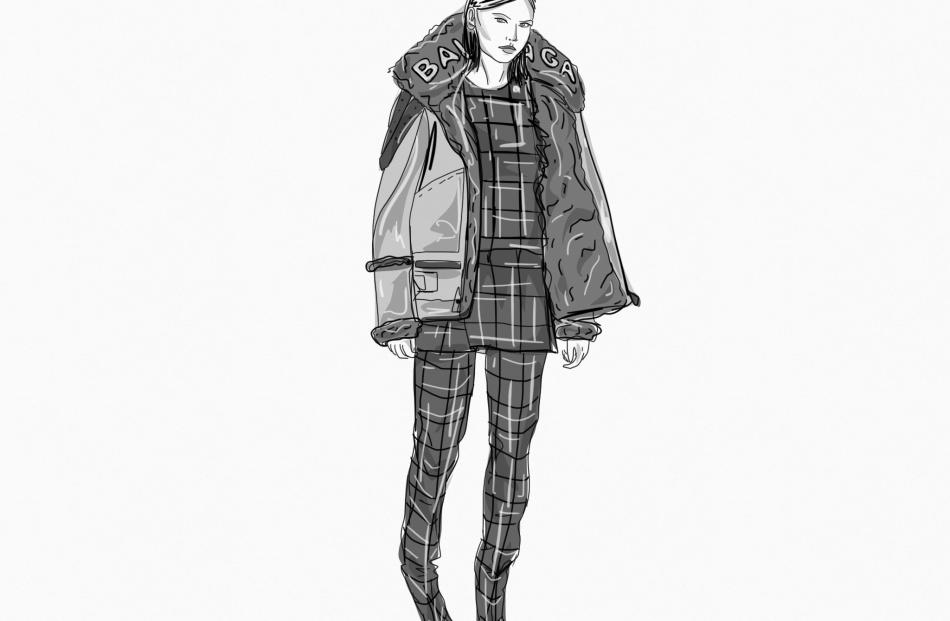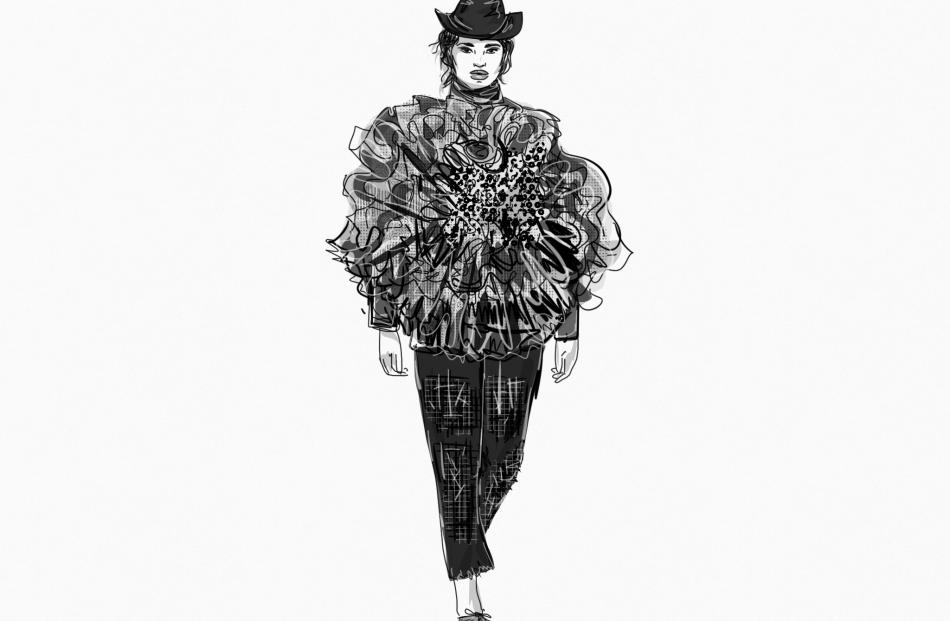 Instagram is a treasure-trove of undiscovered talent, and it's my favourite platform for discovering people humbly creating amazing work. My latest find is Christchurch-based fashion illustrator, Renuka Malik of @nukaillustrations. Check her out, she's super talented!
What's your name and how old are you?
My name is Renuka-Maria Malik and I am 23 years old.
Where are you from?
I was born in Germany and lived there for the first six years of my life, I then moved to India for two years before residing in Christchurch, NZ. (My mother is German and my father is Indian. I also speak fluent German)
Did you study? If so what?
I studied Fashion Technology and Design straight out of high school as I've wanted to be part of the fashion industry for as long as I can remember.
How'd you spend your days at the moment?
I currently work full time at Plume, surrounded by my favourite NZ and international labels. As well as illustrating, another huge passion of mine is makeup artistry. I think I enjoy makeup as much as illustrating because to me it's like drawing but on a face. I love anything art based!
How'd you get into fashion illustration?
Mum loves to tell the story of how she had to confiscate all pens off me as a toddler because as soon as I could hold a pen I used to draw on anything and everything. She then replaced it with a pencil and numerous books with empty pages which didn't take me long to fill (apparently). As a tween I insisted my mother buy me Vogue magazines, she finally agreed as long as I sketched what I saw inside the magazine. I had no qualms. This furthered my love for fashion illustrating.
Why'd you decide to start?
As I mentioned, I've always drawn a lot, especially bodies, faces and clothes. I draw digitally on my iPad with a stylus and have developed an individual style. A wee while ago a friend suggested I post a couple of my illustrations on Instagram. I've had a really good response so far!
Are you a self-taught illustrator?
Yes! I went to an alternative learning school (Rudolf Steiner) and we were encouraged to paint and draw from a very young age. I did revisit a proper drawing/design class during my studies.
Do you want a career as a fashion illustrator? If so how does it work, like are you commissioned by designers to sketch their collections?
Ideally I would love to work as a freelance illustrator and do various jobs for fashion/music magazines as well as designers and photographers or anyone to be honest! I love seeing drawing incorporated into photo shoots e.g the latest MissFQ cover is super cute! Alternatively I would also like to work for a magazine or website/bloggers that have little figures to describe each article e.g Refinery29 has a lot of drawings featured daily!
Where do you get inspiration for your drawings from? Are they your own designs, if not where do you seek inspo?
At the moment most of the illustrations on my page are all of runway/campaign looks that I personally like. I source the majority of my research from Style.com (now Vogue.com) I love looking through the latest shows and I find a lot of new designers that way too!
Do you think there's a market for fashion illustrating? If so what is it and who do you see yourself working with? designers, media etc.
I think there is a market for it as not everyone has the gift of drawing, I once believed that everyone is born with it but turns out that's not true and surprisingly people do come to you because of the skill set you have! I would love to work with anyone in the fashion industry!
There are some pretty incredible fashion illustrators around, is there anyone who particularly inspires your work?
There are so many amazing fashion illustrations that are very talented and I love viewing other people's work. I would say that the person who originally inspired me the most is the fabulous and French Garance Doré, I used to, and still do think her little sketches are so adorable. Linear, chic and simple. 
Follow Renuka here
Follow me here and here or email me on femmehysterique@gmail.com