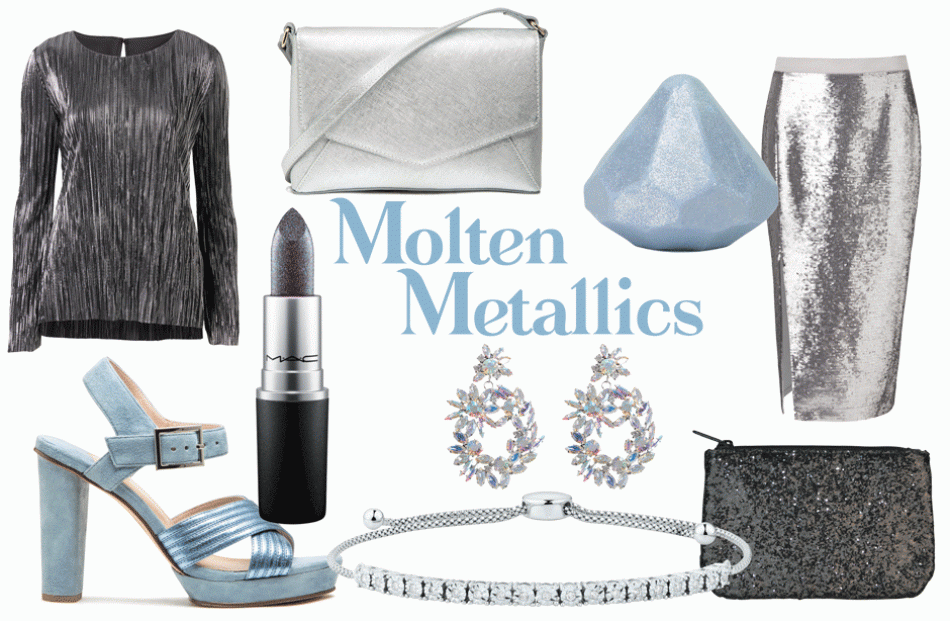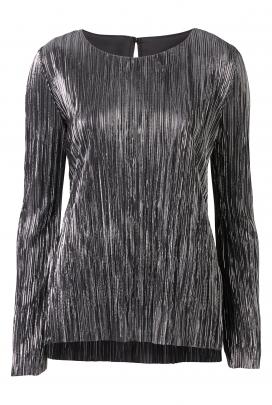 What girl/woman can resist a bit of shimmer and shine? Not me, that's for sure!
As much as a magpie gravitates towards shiny things, so do I. Side note . . . apparently the whole magpie being attracted to sparkly things is actually a fallacy and they are in-fact afraid of them, so that analogy doesn't really work.
Anyway I spend A LOT of my free time perusing the internet (namely instagram) looking at fashion related stuff, and one trend that particularly caught my attention (like a magpie . . . although I'm more excited than frightened) is the metallic/shiny one.
So pretty, so shiny, so sparkly! You might not want to wear all shiny in all one outfit, otherwise you may resemble a Christmas bauble, but if you mix and match, you'll get the perfect juxtaposition of evening/glam mixed with don't-give-a-damn.
Eg. By wearing a plain white tee with rolled-up sleeves with a silver sequin skirt or pastel blue heels with your favourite pair of 'mom' jeans. 
Skirt and top from Witchery
Shoes from Mi Piaci
Handbag from Overland
Bracelet from Michael Hill Jeweller
Bath bomb from Typo
M.A.C lipstick from H&J Smith
Earrings from Lovisa 
Peronal styling and shopping
Stuck with what to wear this season?  Have a special event to attend or need a wardrobe over-haul?  I'm now offering personal styling, shopping and make-up tutorials/make-overs. Get in touch if you need expert fashion and beauty advice! x
Follow me here, like me here or email on femmehysterique@odt.co.nz