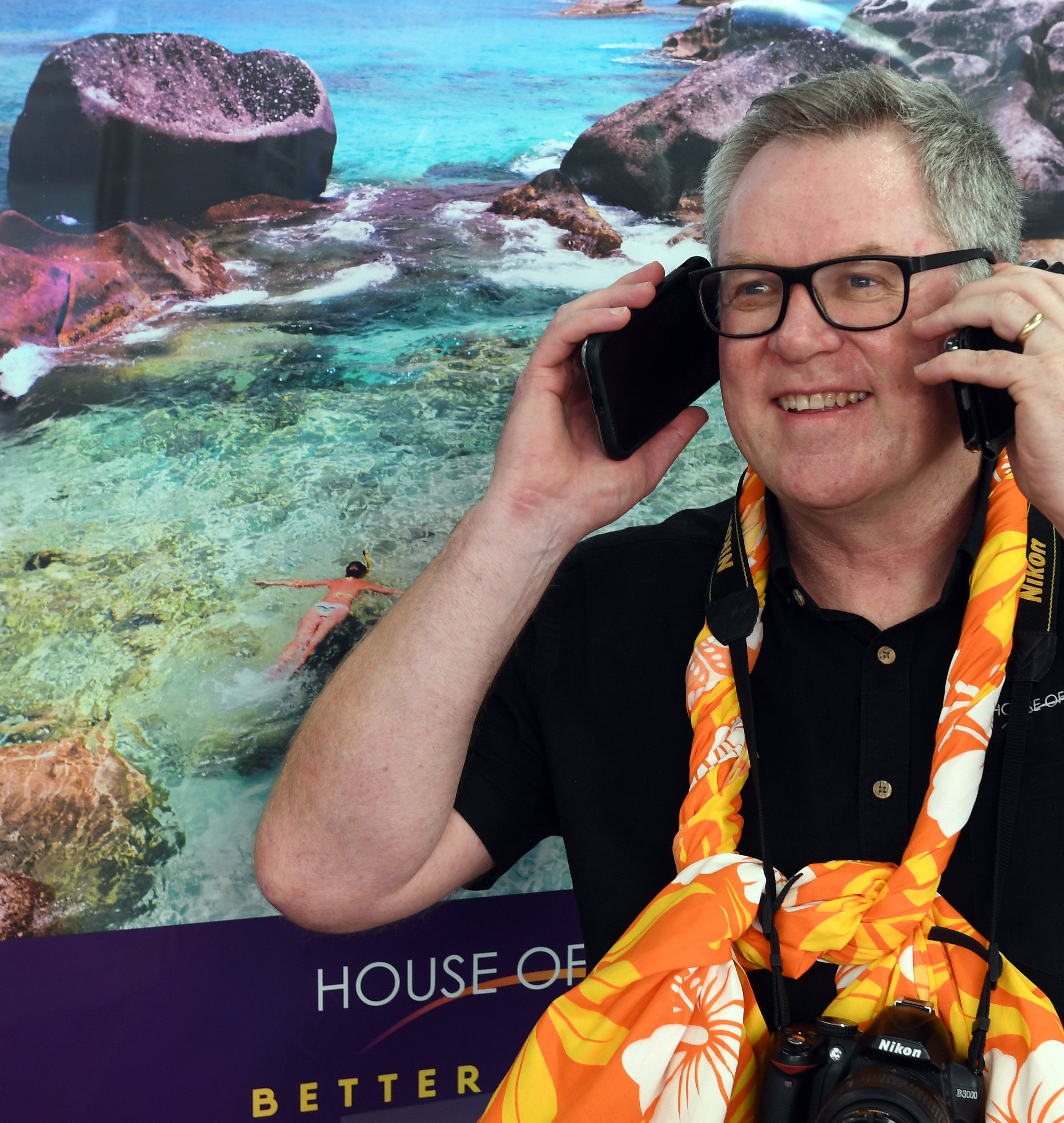 On the surface, it might not seem the best year to buy a travel business - but Tony Boomer says he has "absolutely 100%" faith in the travel industry, despite the challenges posed by Covid-19.
While the pandemic had been "incredibly tough for the travel sector" - "no question about it" - and he had to let go some very good staff, he remained upbeat about the future.
"It is very clear to the team and I that there is a lot of pent-up demand for travel and Kiwis are itching to be able to get overseas as soon as it is safe to do so," Mr Boomer, who bought House of Travel Dunedin City earlier this year, said.
Travel would be complex and many customers recognised that; they wanted to know they had the support of an agent as they tentatively dipped their toes into international travel again.
The worst part was the uncertainty, but "it's coming; we know it's coming; we're heading down that track really quickly now", he said.
Cruising figures were up, and UK and US travel agents were "beside themselves" with work. Recently, he had had inquiries for an Antarctic cruise, a trip to Turkey and the Inca Trail.
Many people were also still investing in travel; the cruise sector was still building new ships and touring companies were very upbeat.
While he acknowledged some people would be nervous about travel, he believed it was about having the right headspace.
Some would want to go on a beach holiday and relax, while others wanted something to do. It was well established that holidays were good for mental health, he said.
He headed off on his OE around Europe in 1987 and "couldn't get enough of it". Returning home, he saved for a trip from Nepal to Zimbabwe.
He then got a job with a company he travelled with, spending the next 10 or so years driving overland in the likes of Africa, Asia and South America.
Returning to New Zealand in about 2000, he got into travel-related business and eventually joined House of Travel.
Later, taking on a retail manager role provided a grounding for eventually buying a business.
"I've been in this industry since the '80s and with House of Travel since 2005.
"I love travel - I don't want to do anything else. It is an incredibly fun industry to be in - even now, it's still a thrill to be able to help," he said.
As well as looking after clients from Dunedin, he and his team of three also serviced North Otago.
"We were really busy up until this recent lockdown - people were eager to get to Australia and Rarotonga, whether it be to see family or to just take a bit of a break," he said.
Knowing when travel would likely open up again would be good. He believed the early part of next year would be uncertain for the travel industry and then confidence would improve.