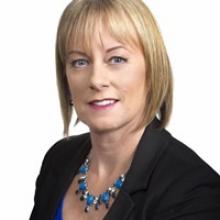 Beach Energy Resources New Zealand has decided to abandon all of its oil and gas exploration permits off the South Island coast, including several off the coast of Otago, raising concerns about the economic impact on the region.
A company spokesman, based in Australia, told the Otago Daily Times the company had three oil and gas exploration permits off the coast, and had expected to begin drilling at the Wherry site in the Canterbury Basin this year.
"We had a certain timeframe to drill the well but we weren't going to meet that timeframe.
"A commercial decision was made not to proceed with that well, basically because it wouldn't meet the commercial interests of the shareholders and the like."
He declined to say if the decision was made because of the Government's oil and gas ban.
"We haven't really elaborated on the reasons why."
At the same time, the company made the commercial decision to relinquish all of its exploration permits in the South Island.
"We'll still have operations in the Taranaki Basin, so we'll still have a presence in New Zealand."
National Party energy and resources spokeswoman Barbara Kuriger claimed it was because of the Government's oil and gas ban, and it came as no surprise.
"Officials warned the decision [to ban oil and gas exploration] would cost billions in royalties, destroy thousands of jobs and likely increase global emissions, yet the Prime Minister and Energy Minister Megan Woods still ploughed ahead with its ideological policy.
"That warning is proving true. Beach Energy abandoning their existing exploration permits has effectively ended any offshore exploration outside Taranaki.
"It's a blow to Otago's economy and will mean significant job losses. Gas exports could have helped our recovery from the Covid-19 economic crisis."
However, Enterprise Dunedin business relationship manager Des Adamson said it was "drawing a long bow" to say it would have a major effect on the Otago economy.
He said Beach Energy had given plenty of notice of its intent to withdraw its exploration permits, and it would have little, if any, effect on the local economy.
"The piece that they were looking at drilling [Wherry] is 168km straight out from Timaru, so there would be little impact on us because most of the impact would go from Timaru north to Christchurch."
The loss of other exploration permits for sites off the Otago coastline was also unlikely to have any impact, because the chance of drilling and finding a fruitful well was low, he said.
"It's a huge investment from the point of the oil companies ... Sometimes there's just nothing.
"None of those proposed drill sites is guaranteed to produce anything fruitful.
"With oil, the gestation period is a long, long time, even if they find something. We're not talking about two years. We're looking at 15 years into the future.
"I think what they [oil companies] are doing is looking for easier options across the world."
Mr Adamson said oil or not, Dunedin's economy had enough on its plate to keep it thriving.
"We've got a huge construction programme coming up for Dunedin over the next 10 years, which amounts to about $3.2 billion - and that only takes into account projects over $20 million.
"So in our future, there is a really bright light."