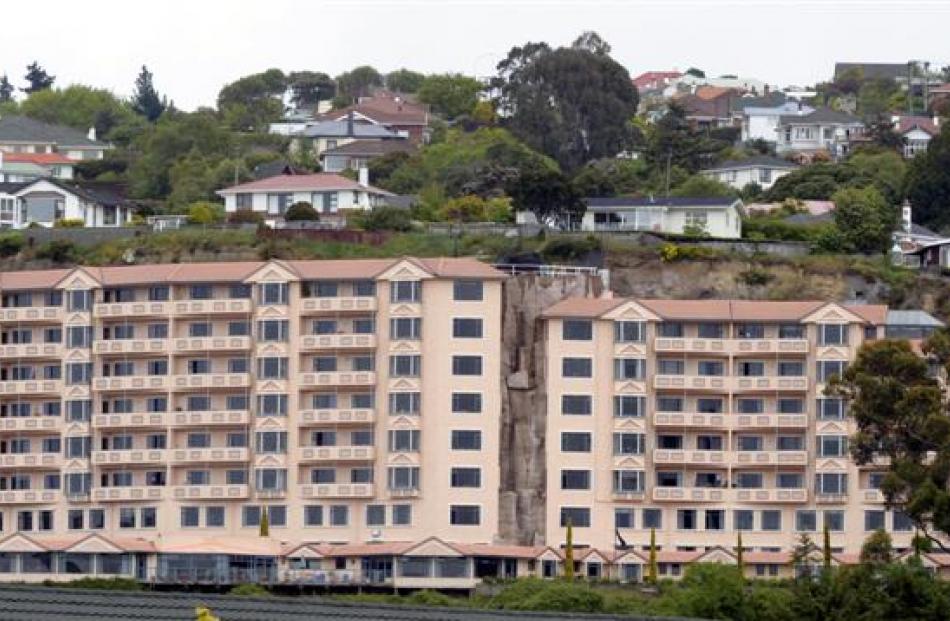 With 2013 arriving tomorrow, business editor Dene Mackenzie asked Forsyth Barr and Craigs Investment Partners brokers for their top share picks for the coming year.
The New Zealand equity market performed well in 2012, the NZX 50 gross index up 23% for the year to date. Forsyth Barr brokers Peter Young, Haley Van Leeuwen and Tom Bliss remained cautiously optimistic but said near-term earnings risk, both locally and globally, remained a key challenge. Their target gross return for the market in 2013 was back at the 10% to 15% level.
''Our top five picks have been selected to represent a combination of defensive, growth and value investment attributes,'' they said.
Craigs brokers Peter McIntyre, Chris Timms and Greg Easton believed the outlook for shares in 2013 was positive.
''The New Zealand market is offering a dividend yield of close to 6%, far better than other investment options. This alone will probably see our market well supported over 2013. While the economy may remain sluggish, earnings growth for the NZX 50 is forecast to be close to 10%.''
Those factors combined should be enough to see New Zealand post another positive year of returns, although the return might be in the 7% to 10% range, rather than the 20%-plus seen in 2012, the Craigs brokers said.
FORSYTH BARR
Mainfreight: Mainfreight had set out to methodically build a global freight logistics business and its acquisition of Wim Bosman gave the company a solid footprint in Europe. Mainfreight had all the attributes Forsyth Barr looked for in a company. It had a high marginal return on equity, through leveraging organic growth from its existing earnings; earnings growth was outpacing the market and its peers; the executive team was proactive and had proved to be highly responsive to changes in market conditions; and the company had substantial growth prospects.
PGG Wrightson: PGG Wrightson had made progress in improving the underlying operating performances of its core rural services businesses. Its proprietary seed business remained in a strong position with a competitive advantage in its significant research and development facilities. The company remained focused on reducing its debt through the final monetisation of its loan portfolio and targeting working capital. Assuming no further drastic climatic condition issues in Australia and New Zealand, PGG Wrightson was well positioned to achieve solid earnings growth over the medium term.
Ryman Healthcare: Ryman continued to deliver a high-quality product that was enjoying increased demand given the compelling demographics in its favour. It had scale, in-house expertise and development pipelines to capitalise on the demand and was a recognised market leader. Ryman was a leading New Zealand-focused success story with a solid growth profile.
Skellerup: Global market conditions remained uncertain. However, Skellerup's business model was proactive in seeking to drive operational improvements across the business units and the pursuit of new product development in close association with customers.
SkyCity Entertainment: While SkyCity was well placed for medium-term operational upsides from improvements at its Auckland casino and the underlying economic conditions, the operating environment remained subdued. There were encouraging signs at the key Auckland property during 2012, in particular for the Auckland gaming machines and the international business. SkyCity was a strong generator of free cash flow, had a sound balance sheet and had potential to leverage its large Auckland precinct further with the New Zealand International Convention Centre project.
CRAIGS INVESTMENT PARTNERS
Fisher & Paykel Healthcare: Although a perennial underperformer over recent years, it looked like the company had finally turned the corner of late. FPH recently upgraded earnings guidance on a surge in revenue for its latest masks, revealing a strong catalyst for earnings growth and share-price performance over the next 12 months. Despite the expectation for the New Zealand dollar to remain high in 2013, FPH was one exporter that could still increase profits in that environment.
Sky Television: The company had high cash flows, paid a regular dividend of more than 7% a year and might announce further special dividends like the one just seen. In the past year, the New Zealand market had gone up 24%. Sky TV had not moved at all, making it look reasonable value compared with many other stocks.
Ryman Healthcare: The best-performing stock on the New Zealand market over just about any period, having delivered 31% per annum for the past decade, Ryman had consistently increased its earnings and dividend while never going back to shareholders to ask for extra capital. The company had outstanding quality and the business remained well-supported by the ageing population and growing demand for healthcare services.
Diligent Board Member Services: A market leader in a very exciting segment, Diligent had an excellent product and significant global opportunities ahead for growth. The company had quickly moved from a loss-making position a few years ago to generating strong profits. It had $25 million of cash on its balance sheet and there was the prospect of a dividend in 2013, which would be a strong signal for the company's earnings sustainability.
Templeton Emerging Markets: Templeton was an investment trust that invested in emerging markets such as China, Brazil, Indonesia and Thailand. The developing world had a growth outlook far superior to that of the indebted Western nations and with positive signs emerging from China of late, 2013 could be a strong year for investors in those parts of the world. The New Zealand market had a great year in 2012 and, while it looked stable, there might be better opportunities offshore during the next 12 months.