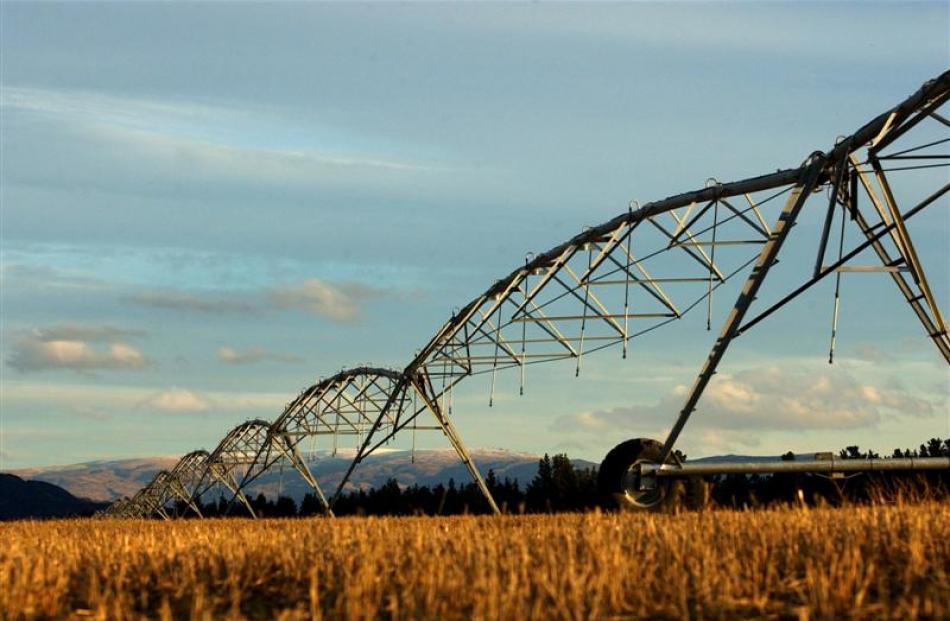 Primary industry leaders are eyeing September's general election with some trepidation, concerned about the ''unknowns'' surrounding the outcome, an industry report says.
The possibility of any potential alternative coalition government and its likely policy position towards the primary sector is a ''top-of-mind'' issue for industry leaders, KPMG's global head of agribusiness, Ian Proudfoot, says in the latest KPMG Agribusiness Agenda.
The report, being released today, is based on a series of roundtable discussions involving more than 150 industry leaders.
The result of this year's election would influence the potential of the primary sector, Mr Proudfoot said.
The need for the sector to continue to improve its performance in core sustainability issues, such as water quality and nutrient management, was not disputed.
However, it was recognised during discussions that while significant investment had been made to address those issues, the benefits were not immediately apparent.
There was a concern that the ''lack of runs on the scoreboard'' might result in a new coalition government imposing more regulation on the industry and imposing charging mechanisms for the use of natural capital.
''The industry still has much work to do to deliver a sustainable future, and time is needed to progress towards this goal.
''A key concern is the possibility that the time the industry needs to resolve its challenges may be reduced or completely removed,'' he said.
In the past decade, the industry had found it difficult to get water schemes ''off the drawing board'' and constructed.
The funding initiatives the current Government has introduced to support the development of new water storage and irrigation infrastructure had been welcomed by many in the industry.
However, concerns were expressed about whether that level of support would be retained by an alternative coalition government, he said.
Concerns were also expressed that a different policy stance in relation to market access could be adopted.
Whereas trade policy had historically been an area of cross-party co-operation, there were indications that might no longer be guaranteed.
Industry leaders had also identified some potential policies an alternative coalition government could adopt that would have ''real appeal''.
One positive expectation was that it would take a much more active stance in promoting sustainable business, with a particular focus on increasing the investment in research and development activities targeted at addressing environmental issues such as greenhouse gases, nutrient leaching, and water quality.
Industry leaders believed it was critical those important streams of scientific research took place.
The issue of a pan-industry vision and strategy continued to feature in many conversations, Mr Proudfoot said.
The widely-held belief was that such an initiative would help the industry in allocating resources, co-ordinating strategic investments, and engaging with the wider population.
It was also recognised the challenges of developing such a strategy were significant.
If the primary sector wanted to effectively influence the policy framework it operated under - after this or any future election - it must make real progress in informing and engaging with the urban population, Mr Proudfoot said.
It needed to tell the story about how it operated, what it was doing to improve, where it required support, and the contribution it delivered to the economy, he said.
Maintaining a world-class biosecurity system to protect New Zealand has retained its ranking as industry leaders' top priority for the fourth consecutive year.