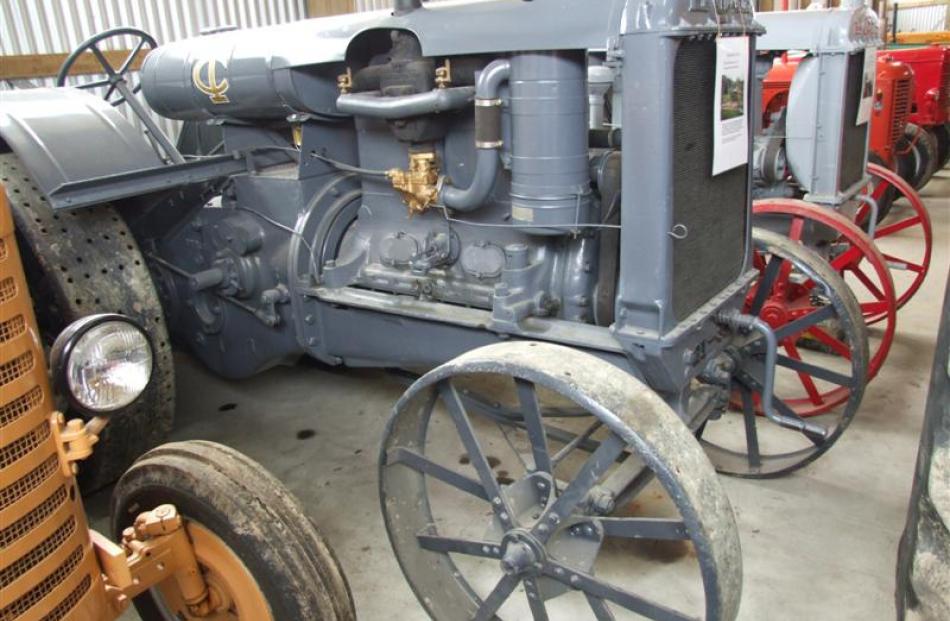 Mervyn Horrell admits he likes an "older type" of tractor.
"If anything goes wrong I don't have to ring up an electrician or computer expert. I can fix it with two crescents and a hammer."
And if he could not fix it, then he could always "just go up to the shed and start another one".
For when it comes to tractors, the Southland farmer has a plentiful supply - 74 "runners" and another 10 projects waiting.
The beautifully-restored tractors are housed on the sheep and cropping farm near Winton which Mr Horrell (71) farms in partnership with his son Bryce.
Apparently anyone with Horrell genes liked machinery, although Mr Horrell admitted that he had "obviously got the bug worse than most of them". His grandfather always said the way to identify whether a newborn was a "genuine Horrell", was to check under its fingernails for grease.
People often asked him when he started collecting tractors, but he was unsure when he acquired his first one. It was probably about 25 years ago and was a W12 McCormick which belonged to his wife's grandfather.
Mr Horrell did not have a favourite marque, he preferred a variety and liked "anything and everything". The oldest was a 1920 model. His favourite tractor was usually "the one I've just finished". Restoration could take anywhere between three and nine months and he sourced parts mostly from the US.
Bryce Horrell is in charge of the sheep on the farm, while Mervyn Horrell grows about 60ha of assorted grains "to keep me out of mischief". He could also be found in his shed most days.
He admitted he had a "major problem" with shed space and it had been extended several times.
"They keep coming in one end and there's got to be a few go out the other" - although he did have a possible solution.
"What I really need is a very large surplus aircraft hangar... that could be just lifted up and plonked in my backyard. That would be perfect. If anybody knows of one and a good cheap way of moving it..."
A member of the Central Southland Vintage Machinery Club, Mr Horrell said he did not physically go out and chase up new acquisitions. But if he became aware of one sitting in a shed slowly rotting away, or under a tree, then he would make inquiries.
A few years ago, the price of scrap metal got high and a few slipped out from under his radar, which was "a bit of a pity".
Mr Horrell has a sign on one of his tractors, having spotted it on a tractor at a tractor show in the US. It reads: "My wife told me... If I come home with one more tractor, she's going to leave me. I'm sure gonna miss that woman!"
"I just liked the look of that one. She [his wife Janet] wasn't impressed when I did it for a start. She sees the humorous side of it now."
Mrs Horrell did reckon that every time she drove home, she had to watch there was not a tractor sitting in her car shed.
While Mr Horrell acknowledged he probably had one of the larger tractor collections around, there was a collector in Tauranga who had 350 last tally. He quickly added that he was not trying to beat him.
"He started a long time before me."
He did however, admit that he had not reached capacity.
"There's another couple of possibilities half-pie lined up."
He reckoned he could travel around the world and probably not go any more than two days in any given direction without meeting someone he had met before and they could talk "interesting things" - like tractors.
"I could play golf or play bowls but I've never been into that sort of stuff. I can't see me sitting on a quarter-acre section in Winton, thank you very much.
"I suppose I just like fiddling around with machinery," he said.
"I don't know whether it's a disease or not. I'm quite happy playing around."