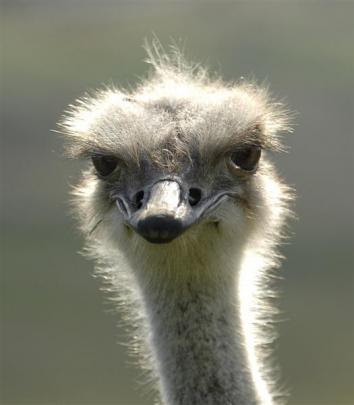 They gave up city life in Auckland to seek the good life in Otago. Eileen Goodwin talks to Sandy Price about her family's decision and the challenges of lifestyle farming.
---
Ask Sandy Price for tips to give prospective lifestyle farmers and she does not muck around.
"If you're not prepared to get your hands dirty, don't get into animals.
"Where there's livestock, there's dead stock."
Sheep were high maintenance, so dealing with unpleasant problems, such as flystrike and maggots, or a complication of lambing when a ewe pushed its innards out, were part of the job.
They were lessons hard learnt by Ms Price and partner Neill Howard, who were living a corporate life in Auckland before they decided to head south when they started a family.
It was a move that was akin to "stepping back in time", she said.
Mr Howard had grown up on the Otago Peninsula and they believed people in the South were "real" and more in touch with the land, she said.
Before buying their farmlet at the top of the Kilmog early in 2010, the couple lived for three years on 2ha in nearby Hawksbury, where they grew and sold spray-free apples and pears.
Ms Price misses the fruit-growing and plans to plant fruit trees on the sloping 20ha block where they now live.
However, she said the animals lent a "nice bucolic feel" to the property. The advantage of owning a sloping block was being able see how the animals fared - particularly during lambing - from the comfort of the house, formerly the old Merton Hall. Ms Price joked Mr Howard (45), a process operator at Macraes mine, was the "infrastructure manager" and she the "livestock manager".
The couple have two children, Kate (3), and Ben (8).
Ms Price (43) admits she has made some mistakes. She initially overstocked, leading to stock deaths, and had to rethink the operation.
She is proud of the sheep meat the farm produces, sold mostly online, as a lack of high-quality grass meant stock grew slowly and the meat was darker and richer.
As well as sheep (about 50 ewes, two rams), the farmlet had up to 20 alpacas, 25 chickens, three kunekune pigs, a goat, three dogs, and "Big Bird" the ostrich.
"We're not trying to be real farmers."
Farm equipment was sourced with inventiveness. Old kitchen cabinets had become egg-laying boxes; chicken feed was dispersed through old spouting; roofing iron, packing crates and old bathtubs were used as animal shelters.
Ms Price warned against "burning the candle at both ends", something to which lifestyle farmers were prone, as they often had other commitments.
Having grown up in Kawerau, with access to family farms, Ms Price was well versed in conventional farming, and said part of her regretted the loss of productive land to lifestyle blocks.
However, not relying on the farm for a living gave her room to experiment.
Ms Price said an organic operation was her ideal, but she was not convinced being wholly chemical and drug-free was practical, especially when animals were sick. She liked to keep stock healthy to avoid conventional drenching as much as possible. Instead, animals were dosed with cider vinegar, garlic, manuka honey, vitamins and minerals. She also fed out willow branches to keep internal worms away.
A masters of science in biochemistry meant her medicinal concoctions had strong backing.
Compared with sheep, alpacas were low-maintenance, friendly and placid, she said.
Oil-free, alpaca wool was soft and a pleasure to work with, each animal producing 2kg to 5kg a year.
Ms Price spins as much as she can, and what she does not sell she knits into garments for the monthly market at Warrington School or at the Karitane General Store.
Garments carry the name of the animal from which the wool was harvested.
While she sells certain products over the internet, Ms Price said there was nothing like customers being able to see and touch products and ask questions face-to-face.
Some wool is also sold unspun; it is not easy for small-scale producers to yield enough for buyers used to dealing with commercial quantities.
With a background in manufacturing, Ms Price feels at home in the business world, and does not see herself as an "earth mother".
Made redundant last year after seven years at Kiwirail's Hillside workshop, Ms Price said she feared for Dunedin manufacturing.
At Hillside, she worked as a production scheduler.
"I was doing what I thought was a useful and important job," she said.
She is passionate about New Zealand manufacturing, and said the Government needed a wake-up call about the issue.
She plans to start a consultancy business helping small-scale local manufacturers and is keen to help add value to agricultural products.
As an example, she cited black sheep wool, which fetched only $1 a kilo, and was typically shipped overseas.
Local production using black wool, possibly blended with other fibres, could aid producers by increasing demand, Ms Price said.
For her University of Waikato masters degree, she searched for the active ingredient in manuka honey.
Elusive at the time in the early 1990s, it had since been found, although her own research had not managed to pinpoint it.
Her goal now is making the farm pay its own way, as well as providing a great lifestyle for her family.