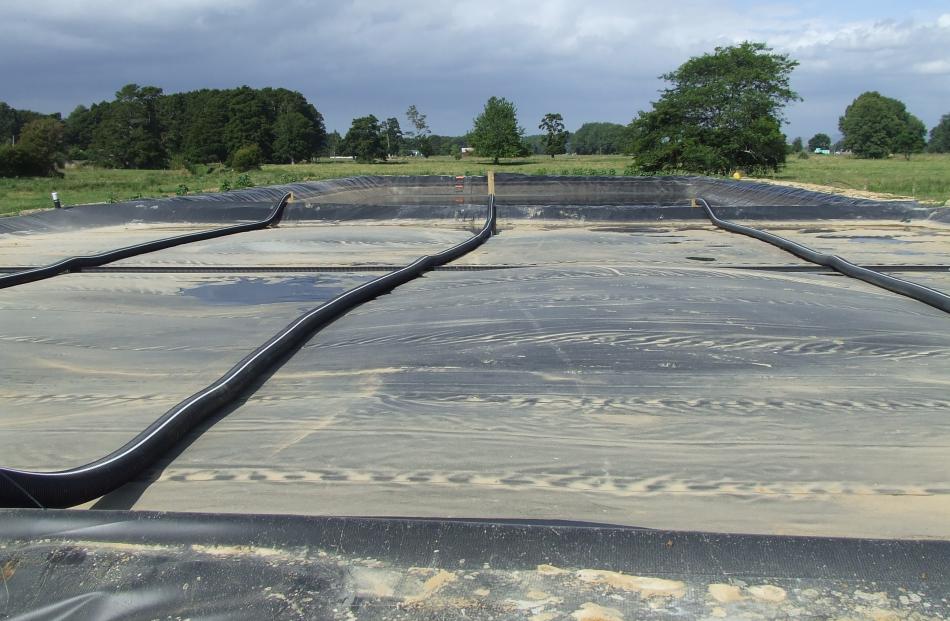 Dairy effluent could be used as a source of heat and electricity on Southland dairy farms.
If trials are successful, the dairy farming waste product could become a valued resource in the future.
Monitoring at two farms in Dacre and Pukerau has shown that anaerobic digestion of dairy farm effluent in unheated effluent ponds, is consistently producing large volumes of methane, even during the cold conditions of the Southland winter.
Another installation at a 900-cow dairy farm at Isla Bank is under way and is expected to be operational in a couple of months to make use of the methane full scale for the first time in Southland.
Niwa research engineer Stephan Heubeck and his team have been working with Venture Southland for the past three years researching the biogas conversion system.
Venture Southland's Enterprise and Strategic Projects group manager Steve Canny said the work up until now had focused on the quantity and quality of the methane production.
''Methane from dairy farm effluent can provide about 75% of the farm's electrical requirements as well as all process heating - hot water requirements - for the farm.''
He said the process could help save water and also removed the smell from the effluent. Dairy effluent stored in ponds produces methane and carbon dioxide, a mixture also known as biogas, and a plastic cover collects the gas and makes it available for use. The biogas recovered from such a covered anaerobic pond can be used to fuel a small boiler or electricity generator.
''We realised there is an untapped resource available in effluent ponds,'' Mr Heubeck said.
''We wanted to see if we can come up with a simple and low-tech means to recover biogas from effluent ponds.
''We worked with simple, straightforward technology and have about a dozen of the systems running in New Zealand and Australia now.''
Initially the Niwa team worked with the pork industry to work out the best way to cut odour from piggery effluent, but many farms now utilise the energy potential of the recovered biogas as well.
He said, given the right setting, tens of thousands of dollars could be saved on farmers' energy bills if covered anaerobic ponds were installed, but the amounts saved depended on farm size and the potential to use existing infrastructure such as an existing pond or generator.
Mr Heubeck envisages a covered anaerobic pond system on every larger dairy farm, making efficient use of the methane, and providing the majority of the farm's heat and electricity needs.
''A farm in Taranaki has run a 50kW generator on biogas for the past four years, so we know that the simple technology works'' he said.
''Furthermore, we now know that ponds in Southland are as good at turning effluent solids into biogas as in any other part of the country.
''Therefore, we will probably see hundreds of systems built in the next few years on farms from Cape Reinga to Bluff.''
Mr Canny said generally speaking a biogas system would help the farmer reduce his inputs, as he was using existing resources on the farm.
A large number of farmers were interested in the work carried out on biogas systems in Southland.