John Falconer runs 5000 deer on 4000ha at Clachanburn Station and he's milking them for all they're worth - literally.
The Maniototo farmer has turned to milking hinds in the past 15 months to open up new avenues for growth.
And what does Mr Falconer make with his deer milk? Cheese, of course.
''It's certainly different, it's certainly unique,'' he says of the cheeses' flavour.
The operation started early last year, when entrepreneur Graeme Shaw approached Mr Falconer about milking deer.
''Mr first thought was: 'There's no reason you can't do it','' Mr Falconer said.
''That set off this avalanche of events which have happened in the last 15 months.''
An avalanche which included a 1kg block of the cheese selling at the ''Dinner for a Difference'' charity auction for $1500.
''Deer have a lot of unique properties,'' Mr Falconer said.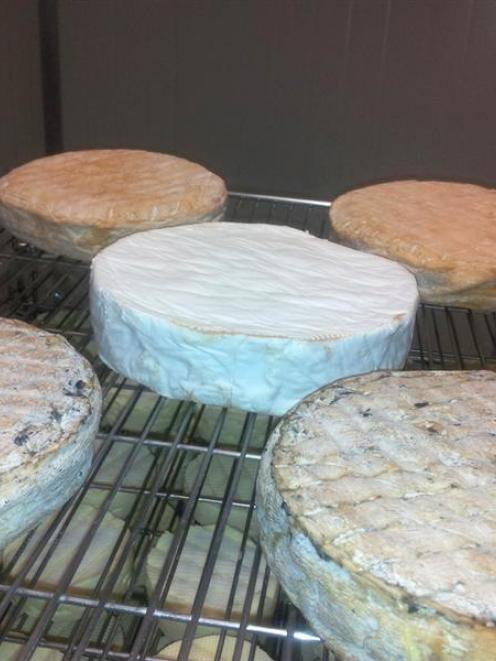 ''So it was, can we milk deer? And then what products can we make from it?
''We have figured out yes, we can milk deer successfully enough and then the next thing is can we make a profitable business out of it and that's where we are at now.''
His brother-in-law, Brent McEwan, a dairy farmer, helped Mr Falconer to milk the hinds and was ''instrumental'' in the success of the milking.
''We got 350 litres of milk [this season],'' Mr Falconer said.
''We had massive variation in milk volume from 100s of milligrams to two litres because it's a trait that's never been bred for, unlike dairy cows. It would be very easy to breed for cause it's such a measurable trait.''
From the 350 litres of milk, 120 kg of cheese was produced by Over the Moon, a boutique cheese-making company based in Waikato.
''You can get any cheese out of it [deer milk],'' Mr Falconer said.
''So far we have made hard cheese, soft cheese, blue cheese.''
Some had been sent to chefs and cheese connoisseurs with a request for feedback.
''So far it has been really positive.''
''It's the sort of thing you can easily envisage on cheeseboards. It's a deli-type product ... we are aiming this at the high-end market.''
While a price for the product had not been figured out, he wanted to see it sold for at least $100 per kg, he said.
The new product has re-invigorated Mr Falconer's passion for farming.
''It's been one of those things that gets your mind thinking. A lot of farmers go to work doing the same thing year after year and this is quite new.''
''Graeme [Shaw] said: 'What was the last new product from the primary industries?'.
''People might say milking goats, but they have been doing that for years overseas.''
''The prospects look exciting; it just needs some courage.''
While the upside was huge, milking the hinds had brought some ''unique challenges'', he said.
''One, we have got an animal that's only been domesticated for 30 years,'' Mr Falconer said.
''And the biggest issue is hardware. There are no cups and liners - we are having to develop [them].
''And it's [the milk] extremely concentrated. The average milking cow in New Zealand is between 8% and 10% milk solids. We are working with a product that is between 28% and 45% milk solids.''
One of the more practical issues was the amount of space between a hind's rear legs compared to a dairy cow's and to counter it they were milking only one udder at a time. There would be more to report in the next six months, Mr Falconer promised.
He hopes to have a commercial operation in place by the third year - ''but where to from here is the unknown, really''.
- Timothy Brown.