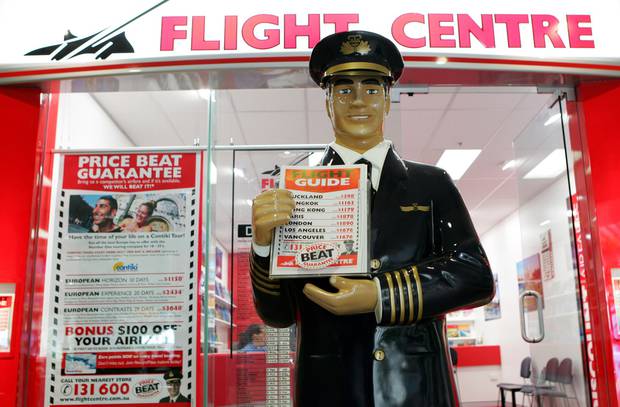 Flight Centre is today making nearly 250 staff redundant and closing 33 stores temporarily.
The travel agency says the reductions are "necessary and inevitable" given the impact of the Government-imposed travel restrictions to slow the spread of coronavirus.
"This decision wasn't taken lightly and it was one that we hoped to avoid, we do not want to see these great people leave our company," Flight Centre NZ managing director David Coombes said.
"We took every possible step to save these roles but, in the end, we were left with no choice."
Coombes said the company had been forced to take "immediate and drastic action" - and further "tough calls" would likely have to be made.
"The job losses primarily affect those staff who joined Flight Centre NZ under a year ago. All contractual obligations will be met and those impacted will finish with the company today."
The company said a week ago it was implementing four-day working weeks in wake of the downturn.
Flight Centre Travel Group employs 1200 people in New Zealand and supports more than 200 self-employed travel brokers.
Flight Centre has also been forced to temporarily close 33 of its more than 140 retail locations.