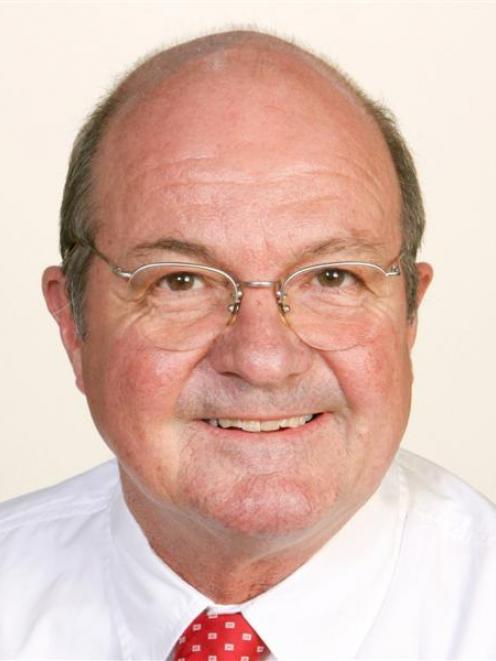 Otago-Southland has broken the shackles of five consecutive months of contraction to show growth in October, the latest BNZ-BusinessNZ Performance of Services Index (PSI) shows.
It was great to see the regional services sector "turn the corner" and swing positively into expansionary territory and at 55.6 value points, it was a robust reading, Otago-Southland Employers Association chief executive John Scandrett said.
Reviewing the subindices, activity levels, sales, stocks and deliveries have performed strongly but new business prospects have been assessed at a neutral fence-sitting 50-point reading, he said.
"While selected tourism operators have yet to fully see desired activities materialise, others in the industry have.
"Property services and construction/decorating survey feedback has been positive and this is pleasing for sure since these subsectors have until now been languishing without any real direction," he said.
Nationally, the PSI for October was 57.4, up 7.5 points from September and the highest result since November last year.
A PSI reading above 50 indicated the service sector was generally expanding, below 50 that it was declining.
Compared with previous October results, the 2012 value was the second highest recorded since 2007.
In the context of some "horrible" economic indicators for the third quarter, the big bounce in the October PSI was very welcome, BNZ economist Doug Steel said.
"While one needs more than one month's data to be sure of genuine bounce in activity, it is a first step to suggesting a reasonable rebound from a soft patch earlier in the year," he said.
The seasonally adjusted BNZ-BusinessNZ Performance of Composite Index (PCI, which combines the PMI and PSI) for October showed the two options for measuring the PCI back in healthy expansion.
Three of the four regions were in expansion during October. In the North Island, the Northern region (60.7) continued its upwards momentum, with its highest value since November 2007.
In contrast, the Central region (48.8) showed almost no change from the previous month. In the South Island, the Canterbury-Westland region (56) displayed its highest result since June.