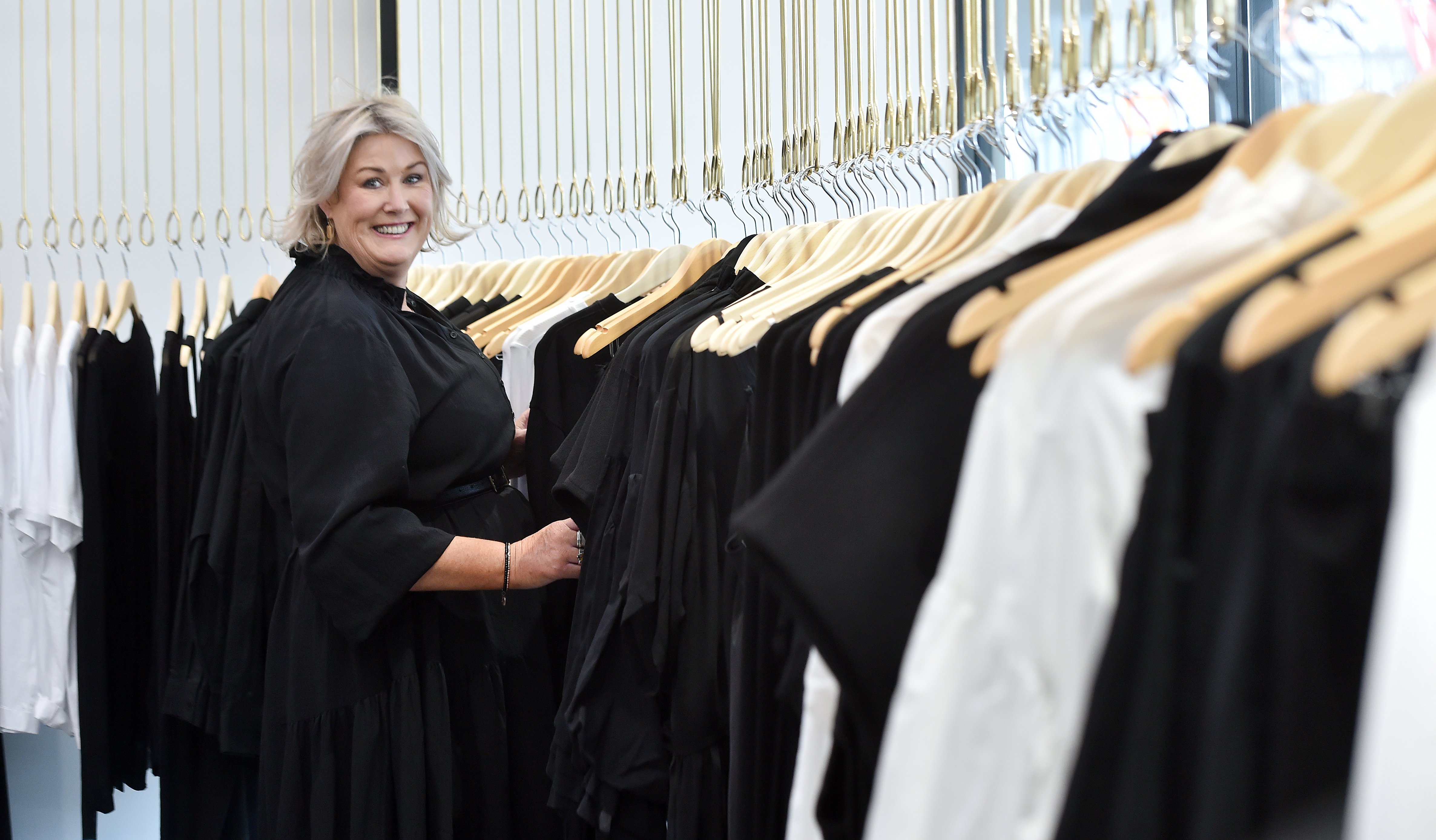 Moochi Dunedin manager Lou Walters in company's new Dunedin store in the Meridian Mall in George St.
Moochi, a women's minimalist fashion brand, has opened its first Dunedin store.
Named Signal, a nod to the city's Signal Hill, it is the 13th Moochi store nationwide for the 22-year-old retail business, which also includes Queenstown.
Moochi founders and directors Kellie and Chris Taylor said the store opening was in response to an ever-growing customer base.
With both her children part of the student landscape at the University of Otago, Dunedin had also become part of their personal family story and it felt "fitting" to now have a Moochi store in the city, Ms Taylor said.