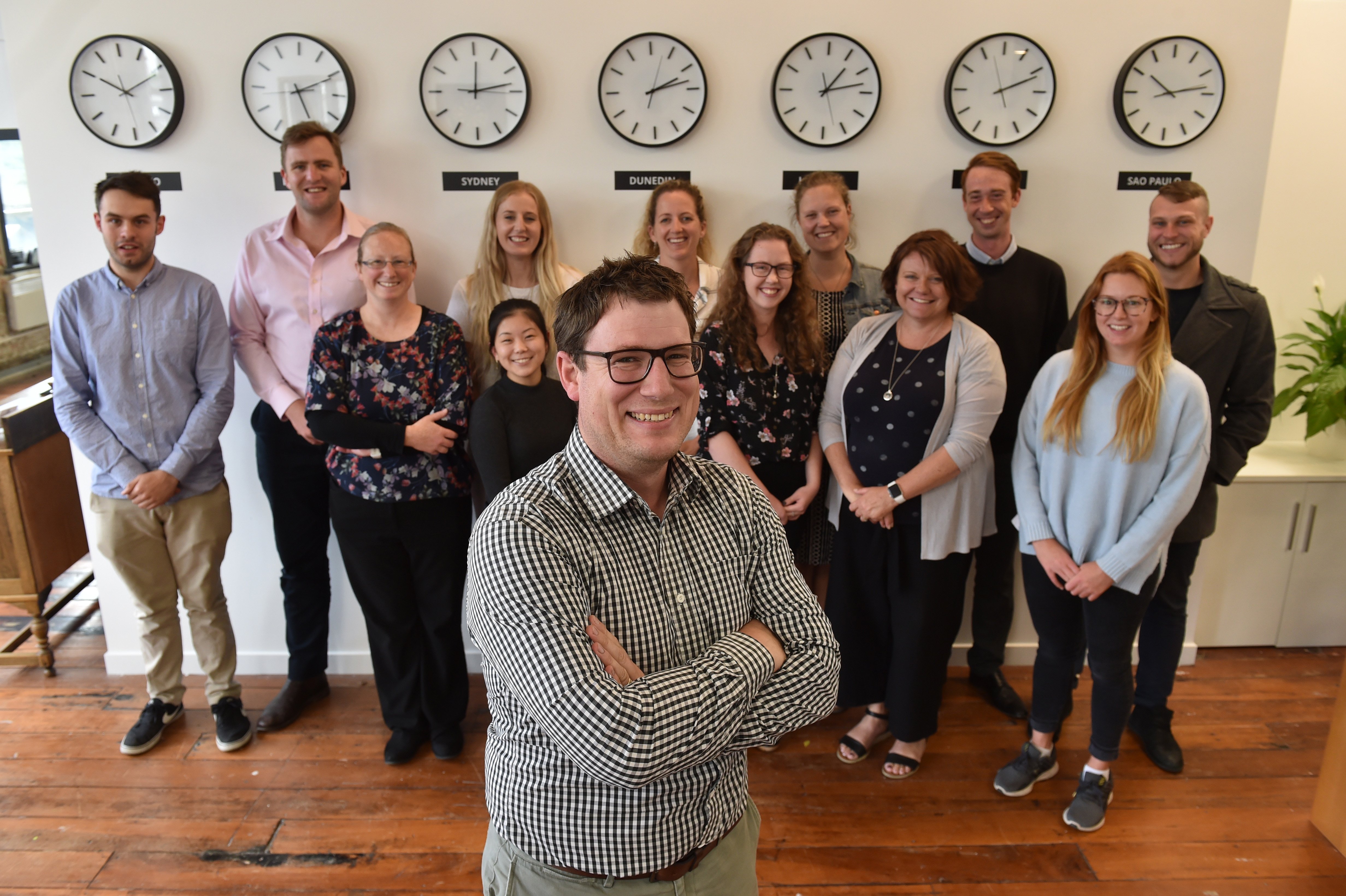 London stock exchange listed investment company Agronomics has paid $500,000 for a 1.1% equity stake in forensic science and data company Oritain Global.
The purchase, finalised last month, valued Oritain at more than $45 million and reflects the rapid advancement of the Dunedin biotech company's ''proof of origin'' market share.
It also underscores the increasing importance companies put on real traceability of premium products — a vital proposition across a hypervigilant consumer world.
Agri-investor Agronomics has built a portfolio of investments into food technologies, aimed at disrupting the $US7.3 trillion global meat, poultry and seafood markets.
Its investments include strategic stakes in lab-grown meat companies Meatable and New Age Meats as well as ''cellular aquaculture'' company BlueNalu.
Agronomics chairman Richard Reed said Oritain complemented the portfolio as a revenue-generating opportunity, while maintaining a focus on its ''impact investments''.
After a short 11 years in business, Oritain Global is now considered the global leader in determining food, fibre and pharmaceutical provenance, used by a growing number of New Zealand and international primary producers, pharmaceuticals and global apparel companies.
Its ''origin fingerprint'' technology, backed by a massive database, is also unique. Other contenders offer QR codes or tag-and-trace technology based on sprayed on nano-particles identified through readers.
Scottish salmon producer Loch Duart has recently started using Oritain technology to launch sting operations on food outlets and restaurants suspected of selling inferior fish that bears the company's brand.
Loch Duart founder Andy Bing told the BBC last month his company now exported its fish to 20 countries, so protecting the brand was vital, given its ethos of farming salmon on a smaller, greener scale, using more expensive fish feed.
''Nature gives everything specific markers that is unique to its origin. This technology [Oritain] can take trace elements from the loch in which it is farmed ... and work out whether it's ours.''
In the salmon trade, Oritain cut its teeth working with Sanford's King Salmon brand out of Stewart Island, helping it build its database.
Oritain science and operations director Dr Sam Lind said the company's sample library was easily its biggest intellectual asset.
''In the cotton market, for example, we've built a comprehensive global library, so we know exactly what US, Australian or Chinese cotton looks like.''
In that regard, all roads lead to Dunedin, where food, fibre and other products are tested and captured.
Dr Lind says it goes far beyond identifying whether the product is what it says it is.
''We don't test to see if it's real manuka honey or maple syrup ... but we can tell you the products' point of origin, which for most of our clients and their consumers, is the critical commercial risk element.''
For example, Oritain is working both with Foodstuffs and Pams free range eggs locally and Margaret Eggs, the Republic of Ireland's largest free-range egg producer, to ensure origin across their farms.
''As New Zealanders we're quite isolated around many international food fraud issues. The authenticity of free range egg labelling is one area that has been highly visible, so the work both here and in Ireland has been a highlight of the year,'' he said.
It has also elevated the trademark value of the Oritain brand, which will shortly appear on Pams' free range cartons.
''There are multiple value-adds. We are verifying origin, reducing risk, and marketers are able to use the Oritain tick as a promotional tool.''
Dr Lind said there was also a strong, emerging product fit with the apparel sector.
''It is a largely unregulated industry from a traceability perspective. So since it is a discretionary service they need to be on top of their game, particularly around risk around specialty fibres such as Egyptian cotton, Supima in the US, or other specialty fibres such as organic wool or cotton.''
Issues such as the recent Welspun scandal, which involved the sale of falsely labelled Egyptian cotton products to US retailers, have highlighted the issue.
''We have now mapped all Supima cotton growing regions, ensuring that the more than 500 licensees around the world can verify the authenticity of their product and that it hasn't been substituted or blended with inferior fibres.''
In the clothing industry, ethical sourcing also came into play, he said.
''For example, there are increasing concerns around cotton production out of the major Chinese cotton producing region of Xingjiang, which has been linked to unethical treatment of workers and population, so consumers want an assurance that the raw material is ethically sourced before they buy the product.''
Dr Lind says because of the forensic nature of the work, the company has very specific chain of custody requirements.
''We adhere to protocols and we never throw anything away.''
While the heart of the company is in Dunedin, with 17 staff, the company also has offices in Sydney, Zug (Switzerland) and London.
To support its work with the US cotton industry, the company recently opened an office in New Jersey.
''Across the board we are finding that companies are trying to evolve, to take out risk in their supply chain while adding value to their brand promise.
''It needs to be more than a label. Consumers are more educated around the origin of the product and they want to see and taste the authentic story behind it.''
He acknowledges it is not for everybody.
''Some commodity customers just don't want to pay value-add prices. So the challenge for producers is to understand their customers and some companies have built very good businesses around commodity trade.
''Producers will come to us and ask for a one-off, but we aren't a lab, we are about forging partnerships, solving problems and providing longer-term value.''