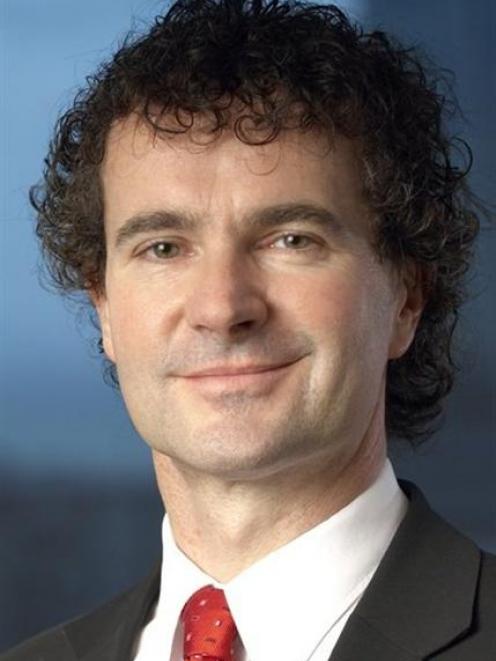 New Zealand is unlikely to experience an overheated residential housing market in the near future as indications are for a slow improvement, a BNZ-REINZ survey indicates.
BNZ chief economist Tony Alexander said the April survey of more than 10,000 licensed real estate agents around New Zealand had found that, in general, conditions were perceived as strong in the marketplace.
"More and more agents perceive that the numbers going through open homes are rising.
"But at a net 17% feeling this way, the result is down from a net 38% in March and the lowest outcome since December."
Practically all other measures had also eased back slightly and Mr Alexander read that as consistent with a residential real estate market which was improving but not becoming overheated.
A net 4% of agents still perceived that it was more a buyers' market rather than a sellers' market but, at the same time, a net 25% perceived prices to be rising.
The survey was suggestive of a market which was not attracting panicked buyers, he said.
Earlier this week, Real Estate Institute of New Zealand figures showed house sales climbed 25% in March as the property market extended its recovery from last year's lows.
The number of sales rose to 7330 in March from 5848 in the previous corresponding period.
The national median house sale price gained 1.4% to a record $370,000 and was up from $335,000 in February.
Dunedin sale prices climbed 13% to $232,500 in March.
However, ASB economist Jane Turner said while the institute reported a 4.8% increase in housing turnover (seasonally adjusted) for March, the ASB seasonally-adjusted estimates saw house sales easing slightly, down 2.6%. That followed an 8% increase in February.
Overall, housing turnover had been steadily recovering since the start of 2011, gaining additional momentum during summer, she said.
Improved household confidence appeared to be underpinning the lift in housing demand. Weak population growth and a subdued recovery in the labour market had resulted in demand remaining relatively subdued compared to historical levels, Ms Turner said.
The BNZ survey backed up claims of a subdued market. A net 35% of agents noted that more written sales were going unconditional but Mr Alexander read that as saying few buyers were backing out of agreements.
A net 12% of agents felt auction clearance rates were rising but that was down from a net 23% in February.
A net 15% of agents reported they were receiving more requests for property appraisals from potential sellers. The outcome suggested no flood of properties was likely to hit the market any time soon, he said.
The net 35% of agents reporting they were noticing more first-home buyers in the market was consistent with anecdotal evidence of first-home buyers seeking property.
Mr Alexander said the poor quality or outright availability of listings was becoming a more important factor in causing buyers to hold back from making a purchase.
A net 19% felt prices would decline, 17.3% worried about securing finance, 17.1% were not confident they could sell their house and 35.6% were concerned about the poor quality of listings.
Other concerns made up 11%.
Ms Turner said low supplies of housing in Auckland and Canterbury had resulted in tight markets there. As a result, house prices were increasing in those areas.
"We expect some of that pressure will be alleviated once rebuilding activity commences in Canterbury."