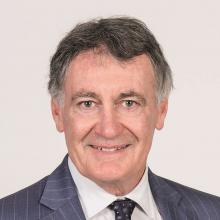 Growth in consumer financing and mortgage lending led to SBS Bank's full-year operating surplus growing 15.5% to $40.8million for its full-year result.
SBS Bank chairman John Ward said with SBS Bank marking its 150th anniversary, it was "incredibly pleasing" to see it performing so well and being in such good financial health.
SBS Bank, which has total assets of $4.8billion, has 15 branches across the country, mobile mortgage managers and online banking services.
"One of the highlights of the result is the contribution of all of our entities as well as balanced growth, with lending up $181million, or 5%, on last year, alongside strong retail funding growth, up $191million, up 6%," Mr Ward said in a statement.
The Invercargill-based SBS, which includes subsidiaries Finance Now, FANZ and Southsure, reported an increase in operating surplus from $35.3million a year ago to $40.8million, while members' equity rose by $29.4million, or 10% on last year, to $324million.
SBS Bank's total capital ratio increased across the year to 14.18%, due to moderation of growth relative to profit and the issuing of capital bonds, remaining well above the regulatory minimum 8%.
The integration of The Warehouse Group Financial Services, bought in 2018, contributed to a strong performance from Finance Now and enabled the group to provide additional services and benefits, he said.
Group chief executive Shaun Drylie said other key developments during the past year included SBS acquiring the remaining 15% of FANZ to take full ownership; then SBS, via FANZ, acquiring the remaining 50% of Staples Rodway Asset Management.