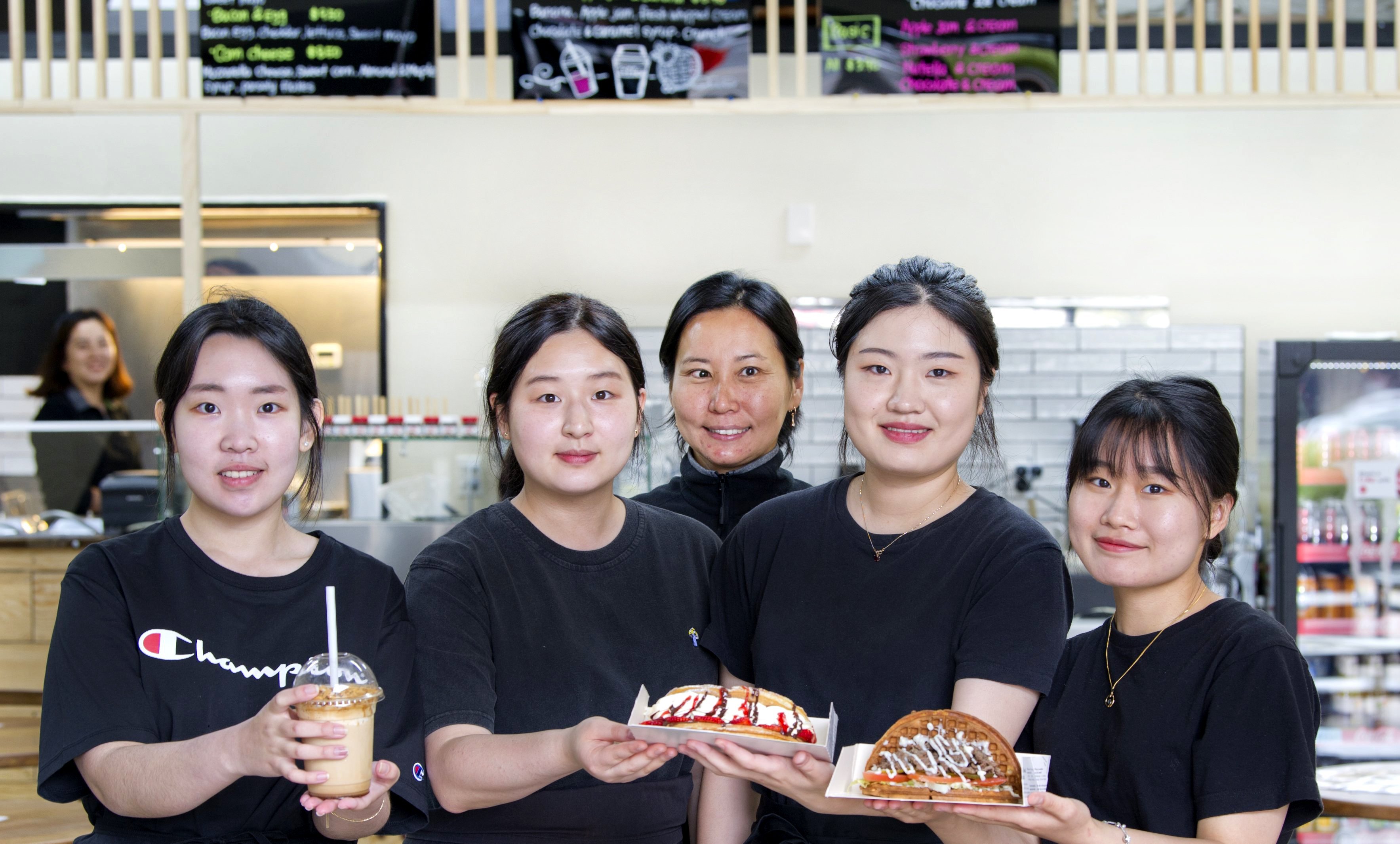 A new cafe selling Korean and American style waffles has opened in Dunedin.
Crazy Waffle, which opened on Tuesday next door to the Gardens New World supermarket, in North East Valley, offers customers waffles packed with things such as fried chicken and Korean beef bulgogi, as well as sweeter options with cream, Nutella and fruits.
The site used to host a cafe and bakery, but over December it was renovated by new owner and head chef Jun Yun into a waffle house.
The store also sells coffee, milkshakes and other iced drinks with Korean spins.
"If you take a look at the waffles ... especially the bulgogi waffles," staff member Ellie Jung said.
"This is a famous Korean marinated beef. So we just adapted it [to a waffle]."
She said the Korean waffles were slightly thinner than American or Belgian waffles, but more crunchy.
On the first day of business, a steady stream of customers were showing interest in the new shop. One couple reported enjoying a fried chicken waffle while the Nutella strawberry option was a little rich.
In South Korea, these waffles were "a kind of street food" sold by vendors.
There were six staff working at the shop and all of them were from South Korea. The four servers were working while studying at the Otago Medical School.
Ms Jung said she expected to see a lot of expat Koreans visiting, but she also hoped locals would be interested in coming to try the waffle combinations.