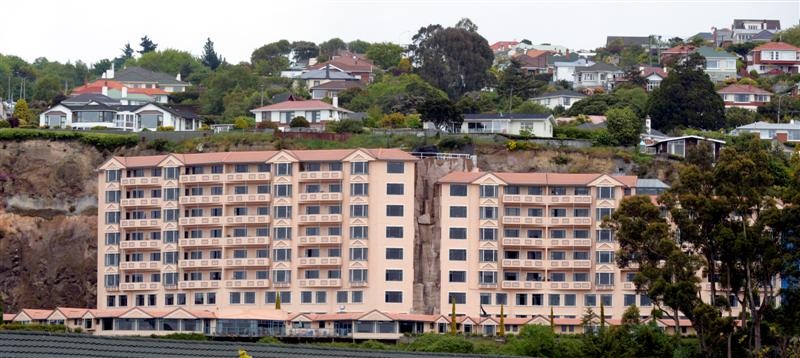 Retirement village development in Otago is experiencing a "boom", which will help boost the region's housing stock, an industry professional believes.
There are 17 villages across Otago, amounting to about 1000 units housing 1300 residents, or 8.1% of the total population over 75 years old.
Otago is behind the national average of 14.3% of over-75s in retirement villages.
Retirement Villages Association of New Zealand's executive director John Collyns said 12 new villages were either being built or at some stage of design, which could increase the region's capacity by 80%.
"We are building another 800 units and that is a significant increase on the existing number, so that is definitely a boom," he said.
Late last year, the Retirement Commission put out a white paper advocating for a review of retirement village legislation.
The association responded with a blueprint addressing some of the concerns raised by the commissioner and also looking at where it saw the sector heading in the future, he said.
While the sector was doing well, the association believed there was room for improvement and the blueprint would help with that, Mr Collyns said.
Former minister for seniors Tracey Martin had recently joined the association's committee to help with the blueprint.
As more villages were built in the region and people moved into them, more family houses would become available, Mr Collyns said.
"In an Otago context, we think with the existing development and natural turnover in villages there would be about 500 family homes released back into the market for families to enjoy.
"That is a significant contribution to the region's housing supply."
If the retirement village sector was to help with the housing shortage, it was crucial it was not undermined by regulatory change, Mr Collyns said.
Factors driving growth in the Otago region included an ageing population and it being an attractive place to retire.
"There is no doubt the Central Otago, Arrowtown and Wanaka areas are popular and we have seen a number of new villages under development there, but that is not to say there is not scope in Dunedin as well," Mr Collyns said.
The association would be talking with the Dunedin City Council to ensure its plan changes recognised the needs that villages had and make sure they were incorporated adequately, he said.
"That will make sure the ageing demographic in Dunedin is well catered for," Mr Collyns said.
As more development happened across the region, employment numbers would be boosted.
Each new village with about 250 units employed 300 people in its design and construction, he said.
For every 100 new units in villages, about 64 full-time positions were required to support operations.