Start packing your moving boxes.
The first of 47 new townhouses set for St Kilda was officially completed yesterday, a major step in the modernisation of Dunedin's housing stock, the developer behind them says.
Blue Sky Property Group has been building townhouses across eight sites in St Kilda, Musselburgh and Caversham.
Yesterday, the company officially cut the ribbon on its Ascot St development, known as The Ascot.
Blue Sky bought the property last year and redeveloped the 1000sqm section, which included removing the former house on the property, into five two-bedroom apartments.
Another 13 townhouses are under construction across its other developments and another 12 will be starting in the coming weeks.
Construction at The Ascot started in October last year.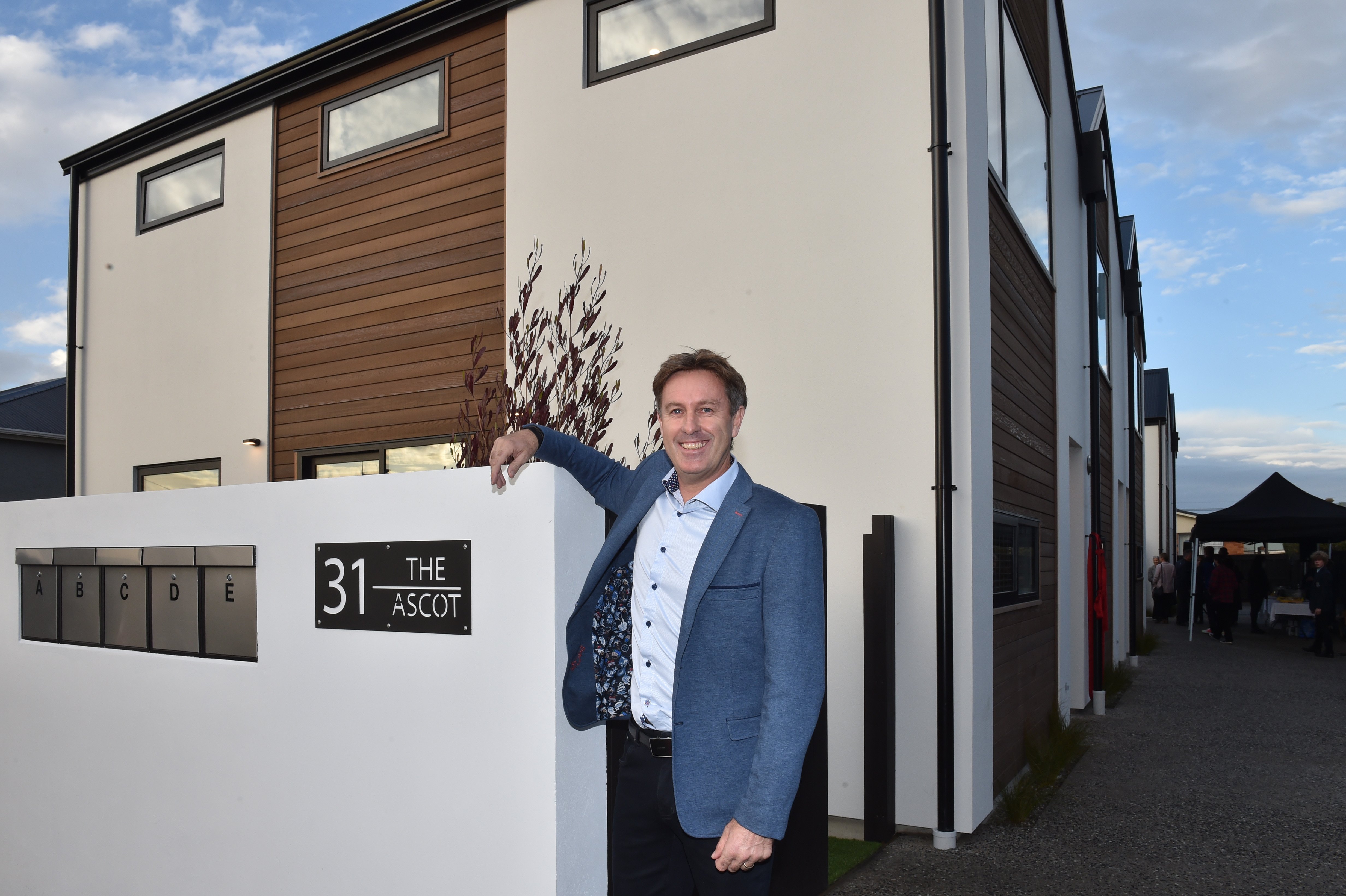 Blue Sky director Lyndon Fairbairn said it was a "pretty fast" turnaround given the supply chain issues and Covid-19 delays.
The townhouses were sold before construction started, some within three hours of going on the market.
Blue Sky approached the Dunedin City Council two years ago about the need for housing intensification in the city.
While townhouses were not new in the country's other main centres, such as Christchurch, Wellington and Auckland, they were new for Dunedin, Mr Fairbairn said.
Dunedin City Council figures showed the city would need 4000 new dwellings by 2030 as the population grew and infrastructure projects began, such as the hospital rebuild and the ACC office build.
That meant almost 600 a year had to be built and the city was not meeting that target, Mr Fairbairn said.
"We have to get smarter about the way we build houses," he said.