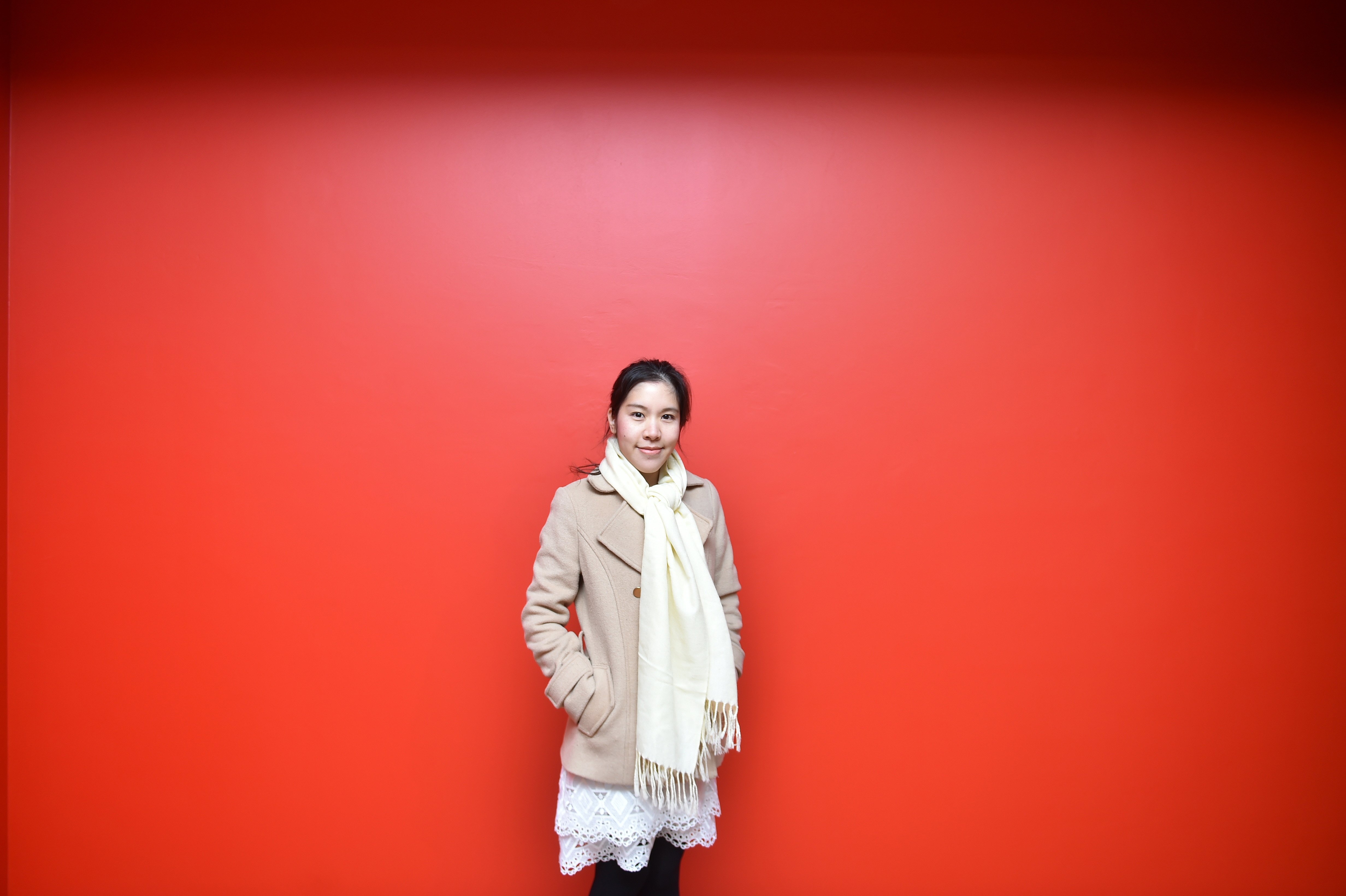 A visit to the South Island as part of the Dunedin Public Art Gallery's visiting artist programme proved soothing for Thai artist Kawita Vatanajyankur's soul as well as inspiring. She tells Rebecca Fox about her first New Zealand exhibition.
Danger, fear, pain — Kawita Vatanajyankur does not shy away from the challenges  creating her art produces. She embraces them.
The Thai artist creates short colour-saturated videos showing herself in incredible feats of endurance as she transforms  into a tool or machine of labour.
She has been a mop, scales weighing rice, a beam balancing vegetables, fabric being dyed and even a spinning wheel.
All in the name of bringing to people's attention the undervalued and unseen labourers in repetitive jobs in Thailand and questioning the world's materialistic nature.
A trip to New Zealand last year as part of the Dunedin Public Art Gallery's visiting artist programme gave Vatanajyankur a chance to see another way of life.
She had been working on a series about the materialistic world people live in today and their quest for perfection, beauty and success.
In Thailand people are attracted to products because of the imagery of the brand, she says.
"They ignore, don't value the work and labour behind the products anymore."
So, the invitation to visit New Zealand came at the right time.
"It helped free me from that feeling."
She spent the six-week research trip travelling the South Island in a camper van visiting "many farms".
Seeing where the wool used to make textiles and fabrics came from particularly fascinated her.
She talked to farmers and workers, learning how valued workers are in New Zealand.
"This is what I found so different to where I come from. It helped me heal myself.
"Before I came here, I was so busy with the art world and the art business. I was socialising so much and everything was about image, yet here on the other side of the world nobody knew me. I could concentrate on what I felt inside.
"It was really good for me."
Her journey around the South Island inspired her to do the same in Thailand, seeking out the textile villages which still practise traditional methods.
"I wanted to do the same thing. Talk to the local  people in hidden villages in the northeast mostly."
These are villages people seldom visit anymore as the industry concentrates on machinery and technology at the expense of traditional methods.
"It's so strange. In Thailand they don't value that anymore, even though the textiles are so beautiful and handcrafted — it's women's work, of course.
"I wanted to bring that to light."On her return, she visited garment factories in Bangkok to see the workers behind machines making modern textiles.
"They're doing repetitive, never-ending work."
So while her exhibition, "Performing Textiles", is based on inspiration she felt while in New Zealand, it also focuses on Thailand.
She then headed to her studio to bring to life some of the ideas she had come up with, working out how she could  do it.
While visiting the northeast region of Thailand, she had seen yarn dyed using natural plant pigments and decided to replicate that.
It involved suspending herself over a bowl of dye and slowly being lowered into it.
"The first attempts were disastrous."
Each work could take a couple of weeks to a month to complete depending on the level of difficulty — the spinning wheel took a long time, especially as she suffers from vertigo  since hitting her head during a fall last year.
"I had to physically spin. It was the hardest  — I was double spinning with the vertigo. It was a good way to challenge myself."
Vatanajyankur says it is all about questioning the current system of labour and work and the need people have to work repetitively  to get ahead, to make more money.
"Is it really important?"
By transforming herself into the tools or machines, it conveyed a message to the audience.
"When I perform, I challenge myself. I really feel, in that first minute, the suffering, but by the third or fourth minute I can actually do it. I'm not suffering anymore once I lose my sense of self.
"I convince myself I am a tool, machine or object. It is not me."
In that process, she  loses the emotional pain of what she is doing, leaving only the physical pain, which she can endure.
"There is this sense of fear. Every sense is aware of everything and you really have to focus on what you are doing, how to survive each performance."
DPAG curator Lauren Gutsell said labour presented a challenge to Vatanajyankur as an artist as to how she could convey her ideas, hence she becomes the tool or machine.
"Her body is so important. Her endurance and physical strength is amazing in these works."
While her images use beautiful, saturated eye-catching colours there is also an element of danger in them as her head is submerged in dye.
"There is this interesting tension with beauty yet when the dye is covering mouth she is not breathing."
Gutsell first came across Vatanajyankur's work when they were both living in Melbourne.
Vatanajyankur was completing a fine arts degree in painting at RMIT and her early work had stood out for Gutsell as it was speaking of a different international context, of a female living in Thailand and of a different lens on life.
"There is a really interesting tension between really beautiful aesthetics and watching her use her body."
Vatanajyankur spent her teenage years and early adulthood in Australia and returning to Bangkok required some adjustment.
"It's so different from what society expects of me in Thailand. It's more conservative. They expect women to be polite, a good housewife, to cook and clean, to be a lady."
So her first series of work focused on "women's work" — housework.
"I used my body as household objects: as a mop to clean the floor, a bundle of dirty clothes. That was the start of everything."
Her next project involved looking at Thai society and came out of her experience entering the workforce to help support her art.
A full-time 9am-5pm job pouring coffee and typing transcripts highlighted how undervalued workers are.
"It made me question the system of the human condition and repetitive work."