POLITICS IN A PANDEMIC: JACINDA ARDERN AND NEW ZEALAND'S 2020 ELECTION
ed Stephen Levine
Victoria University Press
REVIEWED BY MIKE HOULAHAN
New Zealand has elections every three years, and just as assuredly a few months later Victoria University hosts a conference where academics, analysts and politicians pick through the entrails to see what they can learn.
Those conferences have spawned a dozen books, each one an incredibly valuable collection of data, deliberations and insider perspectives about how the campaign was fought and its aftermath.
Just as the 2020 election was a contest like no other, so is the latest book in this ongoing series.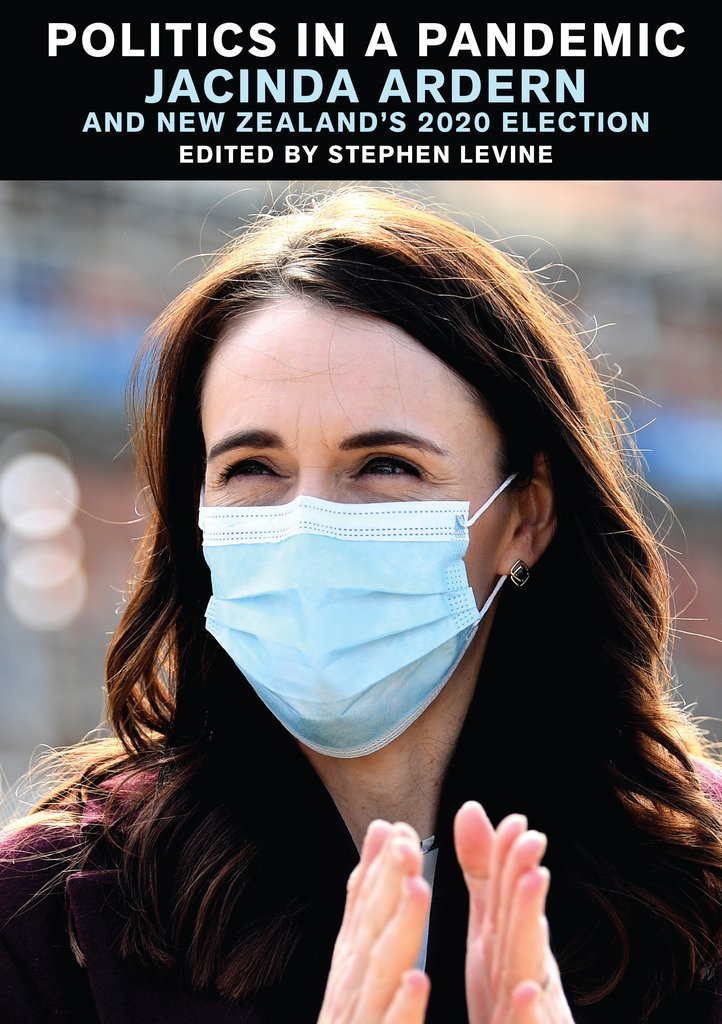 A historic mandate for Labour, the first absolute majority government in the MMP era, means this book is very much about Jacinda Ardern.
The tone is set on the cover, an evocative portrait of Ardern with a disposable mask across her face, and continues throughout, especially in analyses of overseas media coverage almost exclusively focused on Ardern. Unlike previous volumes there is little need to review how the government was formed - that happened once Labour passed 50%.
Labour-focused though much of the analysis is, National's demise is well picked over. Judith Collins' first-person account of the campaign in particular is very readable with plenty of gallows humour.
Also of great value is Bonnie Hayvice's dissection of Chloe Swarbrick's successful campaign in Auckland Central, and a large assortment of cartoons, graphs, billboards and other visual reminders of the campaign.
There are some disappointing omissions: it would have been fascinating to see Winston Peters' explanation of how and why New Zealand First slipped below the 5% threshold, but he is absent from the party leaders section.
And while the accounts of journalists Tova O'Brien and Henry Cooke were of great personal interest, a media section that lacks an analysis of how regional media and radio covered the election seems a touch light.
These are minor quibbles though. This series of books has been gold dust for political junkies and are often referred back to years later, and Politics In A Pandemic will surely follow suit.
Mike Houlahan is the Otago Daily Times' politics reporter