Emma Wood reviews recent works of childhood fiction.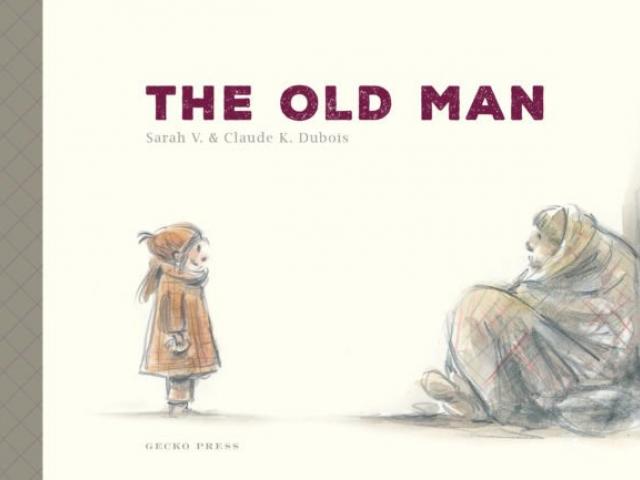 THE OLD MAN
Sarah V. Dubois and Claude K. Dubois
Gecko Press
This special book demonstrates that even a small act of human compassion can have a profound impact.
An old man wakes cold and wet from his night sleeping rough. He rummages in a bin for something to eat, sharing his find with a stray cat who is hungry too. After his long and challenging day, a small child notices him. She gives him her sandwich, and their encounter leads to a moving and uplifting ending.
The story is poignant without being overly sentimental, and the same can be said of the lovely, muted pencil and watercolour illustrations. Recommended.
Ages 4+
THE KNIGHT WHO SAID "NO!"
Lucy Rowland and Kate Hindley
Nosy Crow
Young knight Ned is the only child in his village — and a model one at that. He's unfailingly helpful and compliant, always saying "yes" to his parents' requests. Until one day, to everyone's astonishment, he starts to say "no". (Sound familiar, parents?)
Not even an impending visit from the much-feared local dragon can break Ned's contrary streak. What will happen when the defiant boy and the mighty beast come face to face?
This is a thoroughly enjoyable rhyming tale of independence and friendship. The story is sweet, funny and subversive, and Kate Hindley's illustrations are particularly appealing.
Ages 2+
KIWICORN
Kat Merewether
Illustrated Publishing
What do you get when you cross a kiwi with a unicorn? A Kiwicorn, of course — a critter that looks just like a kiwi, except its beak is a rainbow-coloured unicorn horn.
Cheerful and inspiring, this bright book chronicles Kiwicorn's many strengths and quirks: "Who is strong, sassy and smart? Kiwicorn!"
Kiwicorn then asserts, "I read, write and play. I am building a powerful mind."
The irresistibly cute illustrations will appeal widely, while a reflective ending empowers children to embrace their own uniqueness.
Ages 2+
WEKA'S WAIATA
Nikki Slade Robinson
Duck Creek Press
Five little weka are expecting a visit from their grandparents, Koro and Kuia. Anxious to provide them with a surprise gift, they travel in search of sounds from nature to inspire a special waiata.
Deftly weaving te reo sounds, words and phrases through the English text, Nikki Slade Robinson has created an entertaining and educational story. Her characters are charmingly stylised and set within evocative depictions of distinctly New Zealand landscapes.
It's a nice bonus to find the sheet music and lyrics for the weka waiata are included in the back of the book.
Ages 3+
OH, SO MANY KISSES!
Maura Finn and Jenny Cooper
Scholastic
A warm-hearted rhyming book that conveys the delight and comfort that can be derived from the humble kiss.
The verse, by Maura Finn, rolls off the tongue and is a pleasure to read-aloud: "A kiss to say, 'I'll miss you', then . . . one hundred when you're back again!"
Jenny Cooper's expressive illustrations radiate with joy, depicting an array of diverse families, individuals and situations, plus some cute animals for good measure.
Ages 1+
- Emma Wood is a Dunedin writer and communications specialist.