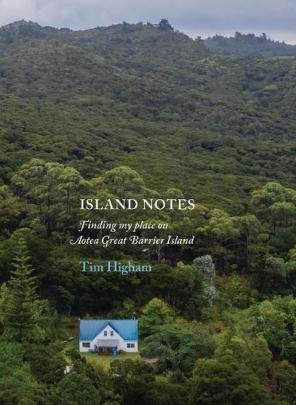 Hamesh Wyatt reviews recently published works of poetry.
THE SEA WALKS INTO A WALL
Anne Kennedy
Auckland University Press
Award-winning poet Anne Kennedy's new collection The Sea Walks Into A Wall continues her intelligent and playful poetry output.
Her work is daring and free. Kennedy shows new ways of looking at situations and loves to tell a story. She uses shifts in pitch or tone to great effect.
I loved her long pieces Flood Monologue and Sea Wall Canticle.
For her girls she made shocking
pink coats lined with sponge which
stood up on their own to wear to Mass
on Christmas morning. (The coats
could've attended without girls.)
The sponge was sticky, hard to sew
so Claire sprinkled the seams with powder
to ease their path under the needle.
Where have they gone, the coats
the choir practices? What she taught:
you practise and your life is practice for
the pleasure of Christmas morning.
This book is as funny as hell, but the pain is just as real.
TUMBLE
Joanna Preston
Otago University Press
Joanna Preston's new collection is one that speaks to our humanity. She uses traditional form, the lyric and free verse with ease.
She explores the relationship between what is evident and the invisible - between the offered and withheld.
Chronicle of the year 793 begins
This year, half gone, has worn heavy.
A sickness plagued the cattle,
and many were lost. A blight
has afflicted the crops -
the ears of grain grow sticky and dark
and will not ripen. …
But it is not only Vikings in this pretty book. The devil is in Las Vegas and Preston nods at Michael Harlow with "The elephant in the parlour". She throws in a Christmas poem and glides from one idea to the next - a bit like the cover art - without even touching
the ground.
AFTER HOURS TRADING & THE FLYING SQUAD
Jeffrey Paparoa Holman
Carbide Press
Jeffrey Paparoa Holman is an acclaimed poet, historian and memoirist. After Hours Trading & The Flying Squad is his eighth volume of poetry.
Holman has always had the knack of taking his work out into the community. These poems look at a book group, lament the loss of country halls, rural towns, the vocation of the local country cop and those who enjoy a drink at the pub. "how to panic an elephant – Wu ppertal 1951" also has a German translation. It concludes:
…
Tuffi is not listening    she trumpets
for her long-lost mother
somewhere in India -
as passengers scream
Tuffi bolts for the door
plunges out into space    into the river
and history
JUST LIKE THAT
Kevin Ireland
Quentin Wilson Publishing
A young Kevin Ireland gazes out of the cover of his 27th collection. One critic described his poems as being like a good batch of scones. They are fresh, warm, filling and welcoming.
The first part of this book looks at "Poems for Pandemics" before he slips into "Poems on Inscrutabilities, Irrelevancies & Incongruities".
Ireland knows how to pitch a poem in an unadorned, versatile and rich way. KM, Wörishofen and 1909 finishes:
…
Somehow, we accept all this, shake our heads,
then read KM's short fictions that record events
which all state perfect living truths.
This is a voice that has lost none of its power over the years. If I had one grizzle, it would be that Ireland has a habit of penning poems about writing poems. But it's a minor quibble.
PRAYERS FOR THE LIVING & THE DEAD
Lindsay Rabbitt
Voice Press
Lindsay Rabbitt is another of our more experienced poets. Prayers for the Living & The Dead is full of surprises.
Rabbitt is potent, impressive and polishes his poems until they sparkle.
This is not saying all of them are pleasant. Often Rabbitt shows patience as he wanders around and observes. It could be his dead friends, his cat, or simply going for a stroll. The 1950s has an echo of Bill Manhire's 1950s.
…
Sunfrocks &
Flagon beer
A dog's nose
A clip on the ear
The 1950s turned
On a sixpence
For the pictures
& an ice cream. …
These poems simmer along with passion and eccentricity.
HOME BASE
Keith Westwater
The Cuba Press
Home Base is a wonderful follow-up to Keith Westwater's No One Home (2018).
His life story finds a young teenager as a Regular Force Cadet at Waiouru. He uses diary entries, photographs, maps and poems to chart the pleasure and pain of being in the army.
Westwater also uses menus, thoughts on leave, mail, sporting encounters and characters he met along the way to bring this work to life. Me and LBJ includes:
…
When LBJ reached me
during his inspection
I'm sure I heard
a quiet snigger.
He probably thought
I was some sort
of mascot: my hat
was far too big
the way it was
pulled down
over my ears
and what was
such a short-arse
doing standing at
the end next to
all these tall guys? …
ISLAND NOTES
Tim Higham
The Cuba Press
This series of prose poem draws some inspiration from great nature writers. Tim Higham charts his life in a thoughtful, episodic way that moves quickly. One minute the reader is on Stewart Island
…
Resupplies are passed and we are wheeling above the  
granite cones of Mog and Magog, stalling into the wind, then  
rushing westwards along the sandy sweep of Doughboy and  
Mason bays. …
A few hours later, when the silence of the forest has
returned and our breathing slowed, the door of a box is
opened and a kākāpō emerges, blinks …
Belonging, loss, friendship and connection with home and family fills this book full of snapshots. Higham writes using pinpoint accuracy and offers something sweetly beautiful. This is one just to dive into the experience.
AWAY WITH US
Lucy Barge
Pukeko Publications
Astonishingly, Timaru poet Lucy Barge is only 17 years old.
Blunt honesty is what Barge does best. She does not wallow in her pain. Rather, she owns it and turns it into a robust, uncompromising vision of endurance.
ellipsis
she sobs like a teapot smashed in
always pouring out more of herself
into porcelain teacups with tiny chips
until only her smithereens are left
yet no one refills her...
As with every first collection, there are a few mis-steps. But I like her frightening frankness. Away With Us  has plenty of grit.
Hamesh Wyatt lives in Bluff. He reads and writes poetry