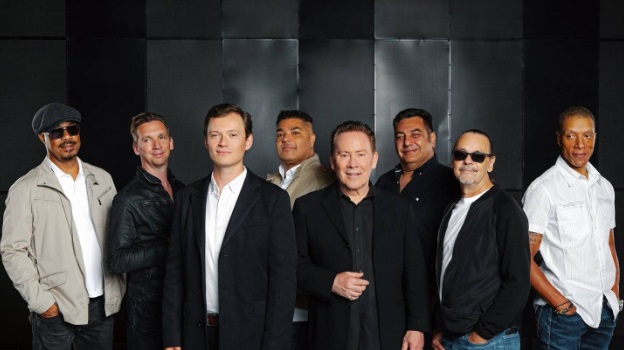 British reggae band UB40 are set to hit the stage in Queenstown next year as part of a New Zealand tour announced today.
The band are returning to celebrate their 40th anniversary (2020) and to perform in Napier, New Plymouth, Matakana, Tauranga, Nelson and Queenstown.
Joining them on all six dates are rock bands Jefferson Starship and Dragon.
In a statement released today the band said they always looked forward to trips down under.
"It's one of our favourite places in the world to perform, but with so many uncertainties in the world these past two years, we felt it was far more important to focus on everyone's safety.
"Now that borders have reopened, we're finally ready to get back to New Zealand and perform the show fans have been waiting for."
The tour will offer audiences a taste of hits like Food for Thought, 1 in 10, Red Red Wine, Kingston Town and Can't Help falling In Love With You, as well as tracks from the latest releases For the Many and Bigga Baggariddim, which will be performed live in New Zealand for the first time.
The band has achieved more than 40 top 40 hits in their native Britain, and with international sales of over 100 million records, are one of the biggest UK music acts of all time.
Jefferson Starship rose from the ashes of legendary San Francisco band, Rock and Roll Hall of Fame inductees Jefferson Airplane.
The band's singles include We Built This City, Nothing's Gonna Stop Us Now, and Sara,
Representing homegrown talent, Kiwi rockers Dragon boast hits such as April Sun in Cuba, Are You Old Enough, Rain and Still In Love With You.
They were inducted into the New Zealand Hall of Fame in 2011 and with Todd Hunter and Mark Williams at the helm, they have continued to delight Kiwi crowds wherever they play.
Presale tickets can be purchased at 12pm on Thursday, April 21 and general public tickets go on sale on sale at 12pm on Tuesday, April 26. Tickets are bought through Trademark Group.
Tour dates
Thursday, December 29 - Church Road Winery - Napier w/ Jefferson Starship, Dragon
Friday, December 30 - Bowl of Brooklands - New Plymouth w/ Jefferson Starship, Dragon
Monday, January 2 - Matakana Country Park - Matakana w/ Jefferson Starship, Dragon
Wednesday, January 4 - Wharepai Domain - Tauranga w/ Jefferson Starship, Dragon
Friday, January 6 - Trafalgar Park - Nelson w/ Jefferson Starship, Dragon
Saturday, January 7 - Venue tbc - Queenstown w/ Jefferson Starship, Dragon