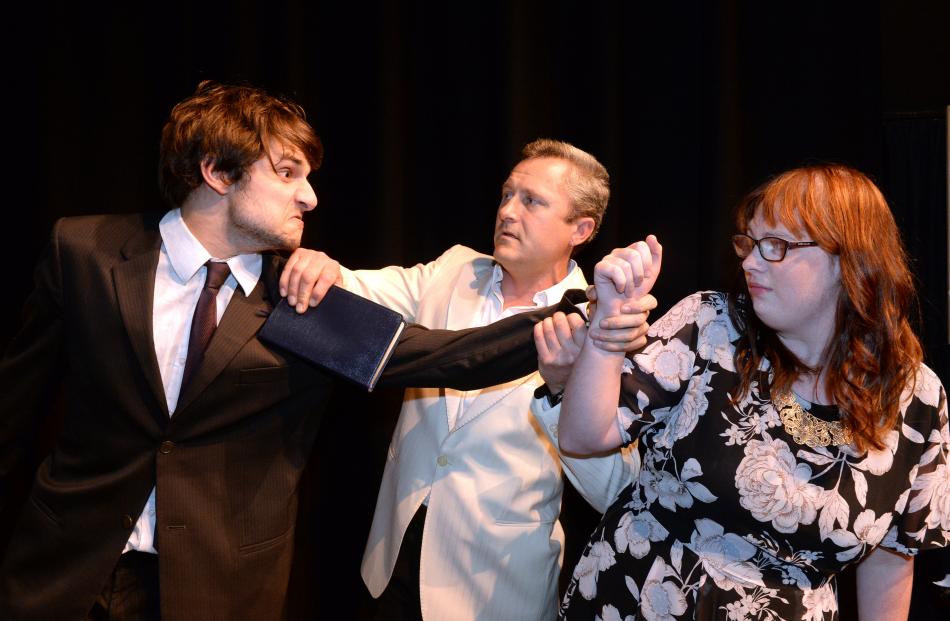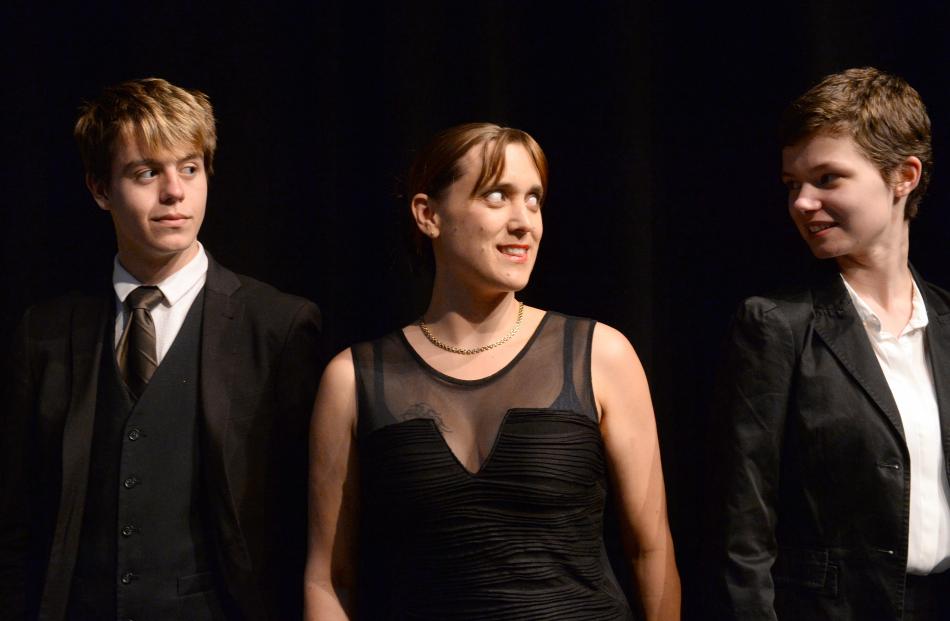 The current goings on with social media savvy US President Donald Trump  makes Shakespeare's Much Ado About Nothing quite relevant, its directors believe. They tell Rebecca Fox about putting a modern twist on a classic work.
The words might be original but very little else of The Globe's production of Shakespeare's Much Ado About Nothing will be recognisable.
Director Dale Neill and his assistant Helen Fearnley have changed things up to make the centuries-old play more relevant.
They decided to set the play, which is about two sets of lovers Beatrice and Benedick and Claudio and Hero with a subplot on the ''merry war'' of the sexes between Beatrice and Benedick, in 2017.
''Basically, we have adapted the play to make it fit, keeping as much of the language as possible - his words are powerful. You still have to have the language as that is what makes Shakespeare.''
While people may think the language is hard to decipher Neill firmly believes it is not.
''Although you might not get every word that comes out of the actor's mouth, the general gist of what Shakespeare is trying to get across is always there.
Everybody knows the play so it's nice to take it and give it a slightly different slant on it, Fearnley says.
Given much of the dialogue is about overheard conversations and gossip, they decided to set it in a newspaper office rather than the original City of Messina in Sicily.
''It translates so well it doesn't seem unnatural.''
Although the reference to the sword might not fit, she saw it as referring to the pen.
''Instead of the sword we've got the pen. The written message which goes out there into the world can do so much more damage than a sword ever could,'' Fearnley said.
''Potentially, you can do really harmful things with words.''
Neill said: ''You put something out on the twittersphere and bang you're not getting it back.
''It is quite topical when you think what we have just come past with the presidential elections.''
Given the way digital media is dominating lives and how that means people are sharing many details of their lives often getting the ''wrong end of the stick'', it rang true to the words of the play, she believes.
Also, instead of the actors coming back from war as soliders, the characters come back from war as journalists.
''That easily fits. Rather than war happening, it was in fact an attempted coup or corporate takeover.''
The characters will be dressed in modern clothing and using modern technology.
''It's bringing it up to date and putting it in a situation people can relate to.''
As the play was written in the 16th century, it is quite sexist by today's standards .
''So by bringing it to 2017, I think it needed quite a different spin to make it work. So we've changed the gender of some of the characters, which puts a whole different spin on what they are doing and saying from the word go,'' Fearnley says.
Neill said it was something they experienced every time The Globe did Shakespeare.
''Shakespeare was not great at writing plays that had great females. He wrote some very powerful female characters absolutely but was not great at gender equality.''
So Fearnley has been cast as Leonato ''the bastard'', another thing that does not quite translate to 2017. Her take on the role is narcisstic and has her calling on everyone to stand up to her morals.
''She's a bitch. It's lots of fun,'' Fearnly says.
There are two very strong female characters such as ''Don Jane'' or ''Jane the bastard'' who is a bit of schemer and while she's not on stage a lot, is a powerful character.
They believe the changes will make it more accesible to the general audience, although Shakespeare always does really well at The Globe, Neill says.
''We tend to get full houses. That's why we don't just do Shakespeare; we've got to do something different.''
''If we just set in Messina back in the period, there is something the average person might be able to hold on to, but now we've brought it up to 2017, put the cast into modern-day clothes, give them iPads, it gives the audience something to automatically hold on to.''
While Much Ado is a comedy, it also had its dark parts such as the scene where Hero's honour is besmerched.
''We've attempted to get that across but it's bookmarked by a lot of humour. It's not a nice scene.
''We've added our own touches to it but it is also about doing justice to the scene.''
They had also attempted to provide opportunities for younger actors to take part so there were teenagers on stage as the messenger and the boy.
''It's good to not always use the same people and give people the chance to get on stage.''
To see
Much Ado About Nothing, The Globe, Dunedin, February 23 to March 4.