New Zealand is world renowned for our stunning scenery, and as lucky owners of a property in these beautiful surroundings, the view is of great importance to us.
We also know that New Zealand has one of the highest global rates of skin cancer, making it vitally important that effective sun protection measures are readily available. SunCraft NZ Ltd are proud to introduce a healthier approach to outdoor shade solutions by bringing the latest revolution in shade technology from Austria to New Zealand for the very first time – the Soliday Sun Sail.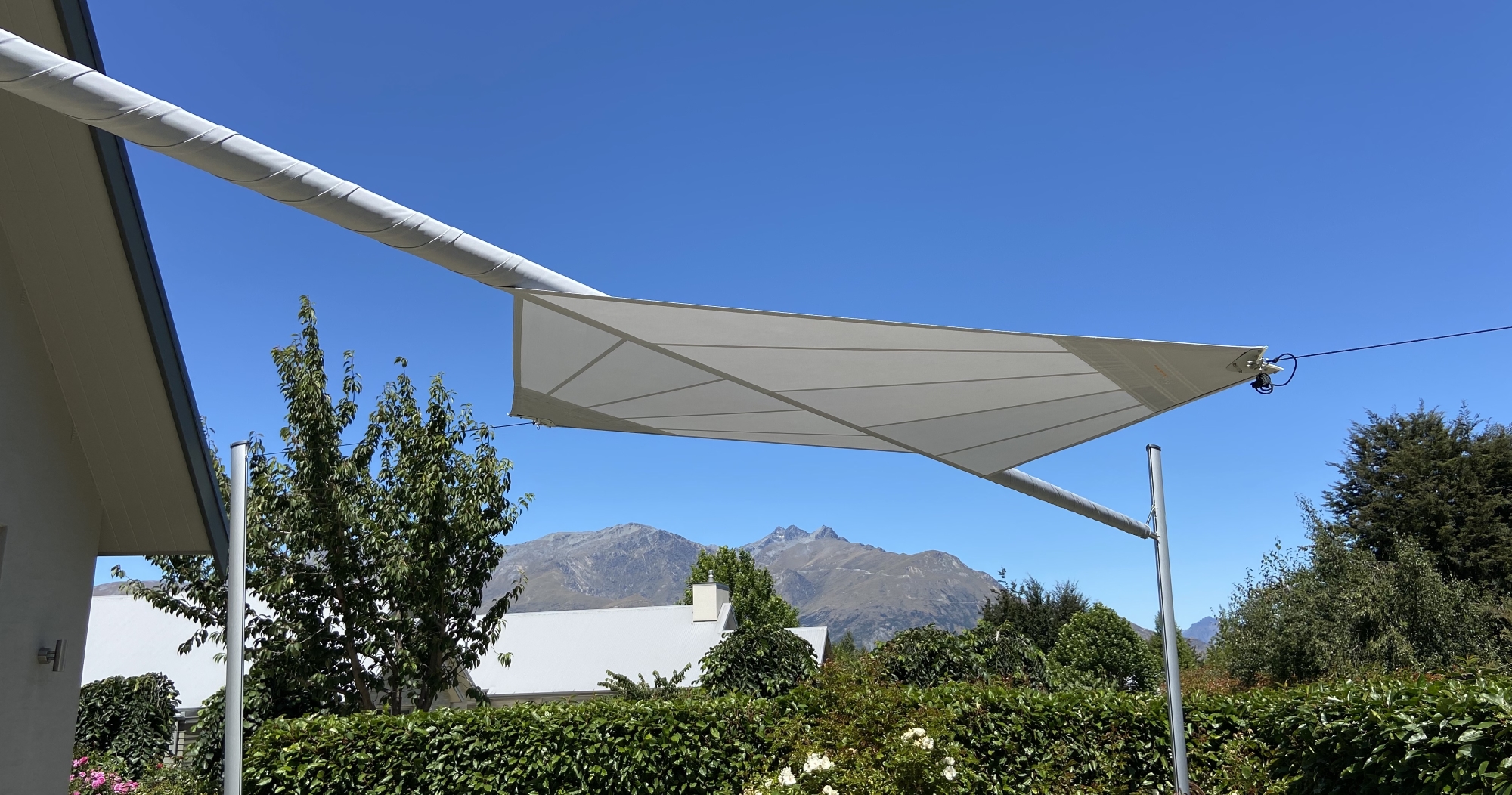 Returning home to Arrowtown after living overseas for eight years, Suncraft owner, Kate Grubb noticed a lack of high quality, elegant outdoor shade products being offered to New Zealand homes and businesses.
"I had seen the Soliday Sun Sail on visits to Austria with my partner, and each time thought, New Zealanders really need a high-quality sun protection product like this. We are seeing a trend in people preferring to purchase high quality materials from reputable companies and the Soliday Sun Sail absolutely fits in with that."
As the exclusive distributor for Soliday products in New Zealand, Australia, and the South Pacific, SunCraft aim to ensure your home or business is protected from the harsh sun we encounter here in the Southern Hemisphere without compromising on style.
Located in the Queenstown-Lakes District, SunCraft offer motorised shade sails covering areas up to 110 m2 at both residential and commercial properties nationwide. All systems are fully retractable to ensure beautiful scenery is not obstructed when the shade sail is not in use. Sun and wind sensors, along with height adjustment and water-resistant UV protective fabrics can also be integrated into each system. With a huge selection of fabric colours and various options for pole shape and colour, Suncraft shade systems are elegant and bespoke, ensuring they are easily integrated into the existing setting. Each system is designed specifically for your outdoor space and can be tailored to your personal taste - whether you prefer a traditional awning, triangle sail shades or square Sun Sails - SunCraft can help.
For more information and to view product videos visit www.suncraft.co.nz
To arrange an onsite visit with a Suncraft Shade Architect, give Kate a call on 021 0838 8740, or email sales@suncraft.co.nz