If you're about to choose flooring for your home, an Oamaru expert has some helpful questions to mull over.
Darryl Johnston has owned Waitaki Flooring First for the past three years. He has met hundreds of customers who are unsure what they're looking for.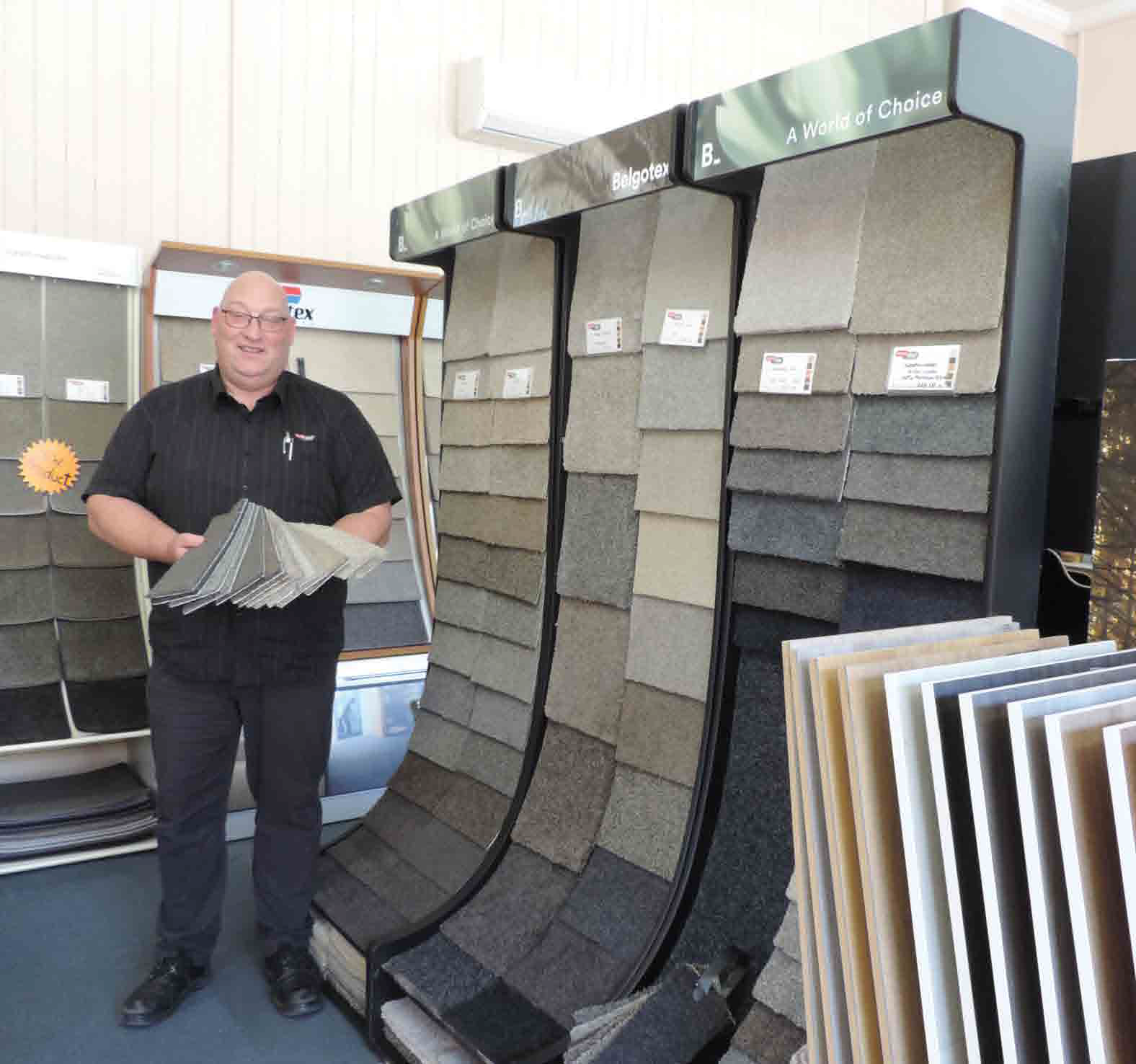 When faced with more than 1000 samples in the three spacious showrooms, they can be a tad overwhelmed. To make it easier, Darryl recommends giving the following some thought before heading into town:
• What type of carpet do you want or like — cut pile, loop pile, wool, synthetic, single colour, textured, plain?
• What is your priority — comfort, colour, price, product lifetime, ease of care?
• What rooms/areas are you covering?
• How many people and/or pets are in the house?
• Is it your own home or a rental property, and does that influence your choices?
• If you have seen something you like elsewhere, do you know its name, colour, and numbers?
• If comparing prices, make sure you compare the same products to make comparisons realistic and honest.
• Do you have a specific timeframe for completion? It takes time for products to be delivered and they will have other work already booked in so don't wait until the last minute to start sorting flooring.
• Allow time for all other trades to complete their work.
• Take samples home to look at. Your lighting and colours will be different from what is in store.
You also need to look at products at different times to see how lighting affects them — morning, night, artificial lights — as colours can change with different light direction.
• Use locals to support the local community and make it easier to get help if there are issues. They live, work, play, and spend our money in the local community.
• If they have taken the time to do your quote, please let them know if you choose someone else to complete your work. Also let them know if you accept the quote, as they don't know if you don't tell them.
Darryl says the decision always depends on the customer's taste and wishes. He and his staff can advise on which products perform best under each set of circumstances.
Fashion partially dictates the ranges available, although there is such a wide variety of style and colour that there is something for everyone. Earthy browns were in vogue eight to 10 years ago, but charcoals are prevalent now, he says.
Wool carpets have also been gaining in popularity in the past 18 months.
With flooring, price is usually a guide to quality, Darryl says. Being part of the nationwide Flooring First group but owning the individual business gives him the best of both worlds — good buying power through the group, and the freedom to tailor his stock to the local market.
Darryl has a large range of vinyl flooring available in rolls. This represents a huge saving compared with ordering a vinyl from a sample book.
It takes an average of four to six weeks between confirming a flooring order and having it installed.
Waitaki Flooring First works with most major New Zealand flooring suppliers so even if they do not have what you want instore, it is very likely they can get it.