Strutting the fashion catwalks of London and Paris gives Nukuroa and Te Kahurangi McLean a lot of "asking" power.
It means the Dunedin twins can probably ask for absurd things such as just the green M&Ms in a bowl, extraordinarily expensive bottled water or even a pet monkey in their dressing room.
But their mother and Kahuwai clothing designer Amber Bridgman will have none of that when her sons model her latest catalogue of clothing and other designers' garments at the Paris Fashion Show and London Pacific Fashion Week in September.
She said modelling was not new to them. They had been modelling her clothing since they were 18 months old.
Despite their experience, "the boys" were pretty humble.
"They're your typical 18-year-olds who finished year 13 at King's High School last year. They like rugby and hanging out with their friends.
"They are grown, working young men, but they still do listen to me."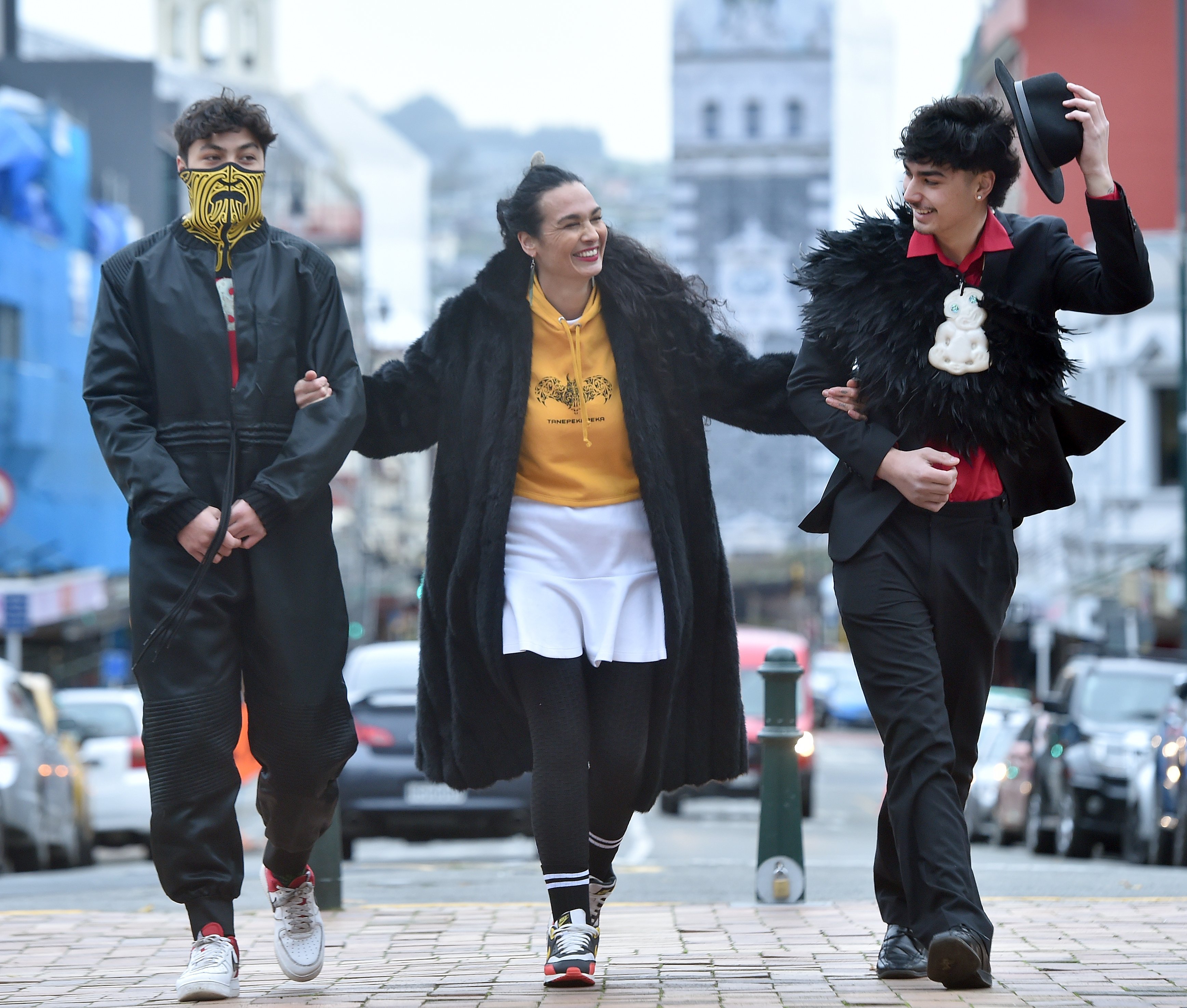 Miss Bridgman said she was working on about 20 garments which would be shown on the catwalks.
"The boys will wear all the menswear in my section. Obviously, I'm very fortunate that I've got their measurements, so I'll be custom-making to their size.
"The work will be a tribal haute couture collection.
"It will be like designers like Chanel and Versace - that beautiful beadwork, that beautiful high-end tailoring, the fabrics, the detail of couture - and then you twist it with high-end Maori art."
The fact that it would be her first time showing on European catwalks was both exciting and a little nerve-racking, she said.
"I'm still processing it really because I only got the invite two weeks ago.
"Having family with me will make it easier."