The versatile walnut works well in sweet and savoury cooking and is good for your health internally and externally, writes Deanna Copland.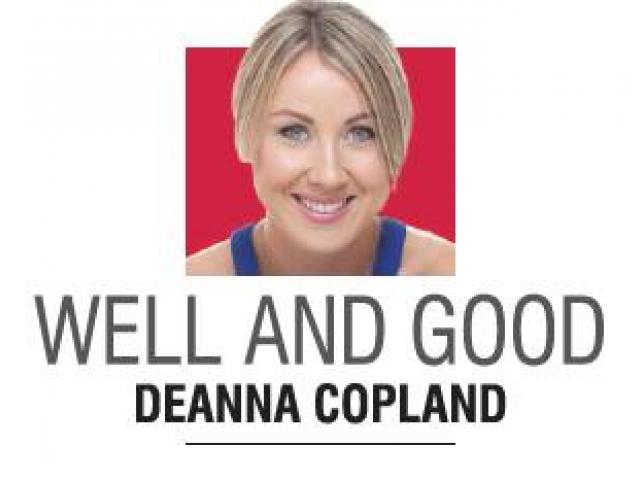 Walnuts are dropping from the trees now and they are an excellent source of manganese, copper and magnesium as well as a good source of vitamin B6, folate, fibre, protein, B1, zinc, potassium and iron.
They also contain alpha-linolenic acid, antioxidants and phytosterols. Because of the high levels of compounds that help to prevent cardiovascular disease, regular consumption of walnuts has been shown to lower cholesterol levels and improve blood vessel function, among with many other health benefits.
Walnuts are versatile in cooking - from Waldorf salad to adding to a pesto in place of pinenuts. They can be used in savoury as well as sweet dishes and this homely crumble is testament to that.
Spiced winter fruit crumble
Serves 6-8
For the fruit layer
5 apples
3 pears
¾ cup raisins
1 tsp ground cinnamon
1 tsp freshly grated ginger (or 1 tsp
ground ginger)
Crumble
2 cups walnuts
3¾ cups jumbo rolled oats
2 tsp vanilla extract
¼ cup coconut oil (or 100g butter)
½ cup coconut sugar (or maple syrup)
2 tsp ground cinnamon
2 tsp ground ginger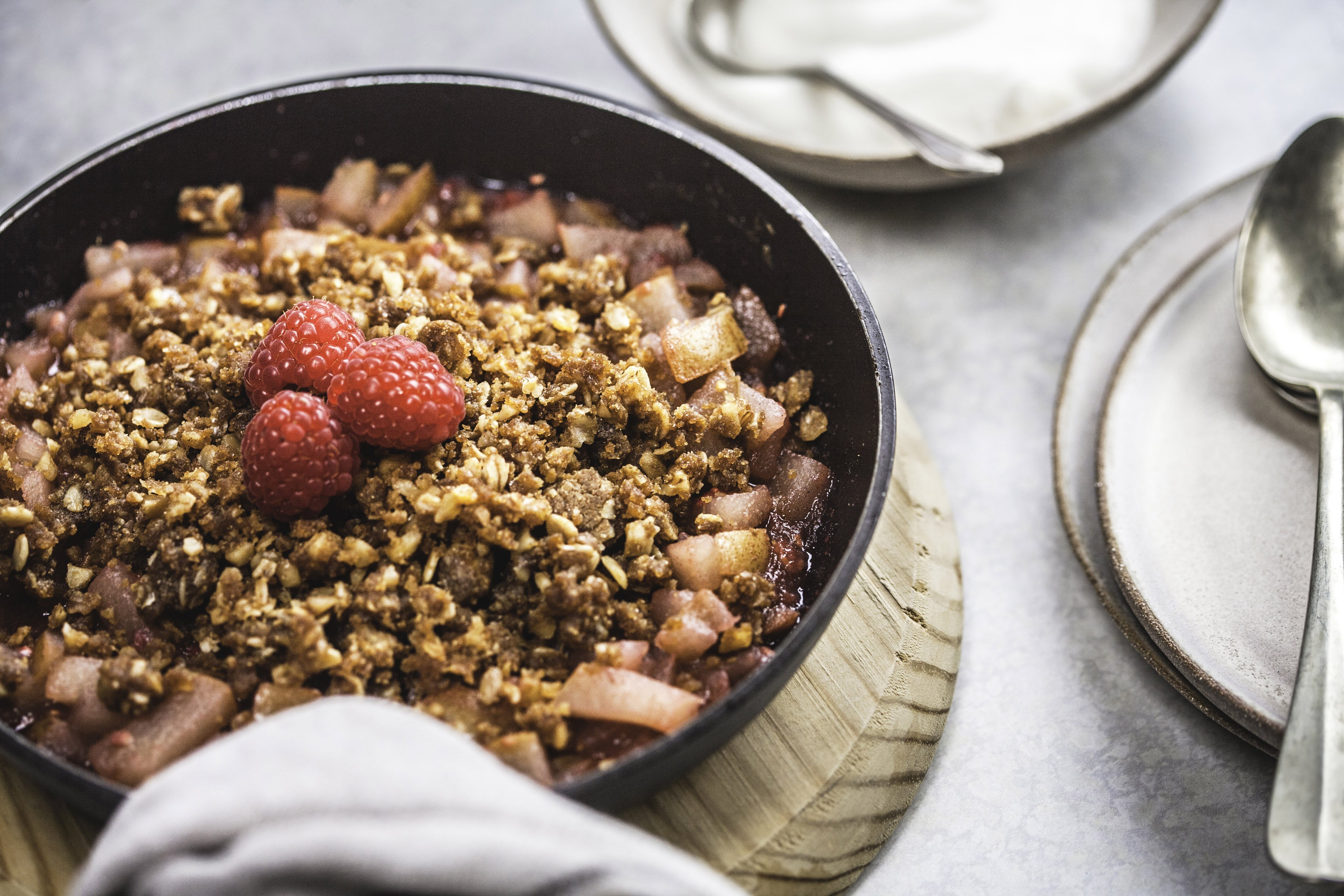 Method
For the fruit layer
Scrub the skins of the apple and pears and chop into slivers. Place the pieces in a pot with the cinnamon, ginger and raisins, plus enough water to just cover the fruit. Cook gently over medium heat for about 20 minutes, or until soft.
Heat the oven to 180degC.
For the crumble
Blitz the walnuts in a food processor for about 15 seconds so there are still some chunks for texture. Tip into a bowl and mix in the oats.
Place the coconut oil, sugar, ginger and cinnamon in a pot and gently heat until the oil melts. Add vanilla. Pour this into the oat mixture and stir together.
Transfer the cooked fruit into a baking dish and spread the crumble layer on top. Bake for about 20 minutes, until the top turns a golden brown. Serve warm with plain coconut yoghurt, or for bit of an indulgence, on top of porridge for breakfast.
Walnut face mask
With the little extra spare time we have at the moment, what better time to make some face masks? The change in seasons can mean our skin feels less hydrated, so this mask can be used twice a week to hydrate and soften the skin.
Remember to keep up your fluid intake with herbal teas and water as the weather cools down and we rely on heating indoors.
Makes 2 masks
¼ cup walnuts
2 Tbsp rolled oats
1 tsp honey
¼ cup natural Greek yoghurt
1 tsp almond or olive oil
Optional
2 drops frankincense or orange
essential oils
Method
Place all ingredients into the bowl of a small blender and pulse until mixed. Can be stored in the fridge for up to 2 weeks.
To use the mask
Warm to room temperature. Run a deep bath (or dust off your foot spa if you still haven't Marie Kondo'd your bathroom cupboard). Dim the lights or better still, light a candle.
Apply mask to cleansed skin, avoiding the eye area.
Leave on for about 5 minutes, before gently removing with a warm facecloth. Pat skin dry.
This mask can be particularly beneficial if you get facial breakouts as the specific strain of probiotics in yoghurt can repopulate the bacteria on your skin.