The importance of bottle age was the conclusion I drew from this tasting of 13 pinot noirs.
Pinot is notoriously fickle, and lively young wines can change like a spoilt kid in the first year or so after bottling. The first day, the oldest wine, a 2004 Black from Wairarapa, was the star.
On successive days some of them began to mellow and develop richness and charm that no doubt would eventually morph into the wonderful complexities that make pinot noir such an intriguing wine.
Unfortunately, others didn't lose their underlying unripeness, even over three or four days.
I know pinot noir is expensive to make and there's a demand for it, but it seems to me that far too much pinot noir is overpriced.
---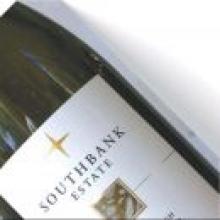 Southbank Marlborough Pinot Noir 2005 (about $24). At two years old and a reasonable price, this modest pinot hints of fresh plums with a background hint of spice and mushrooms, a nice chewy texture and a crisp finish. It's drinking well now.
4 1/2 stars (out of five)
---
Cable Bay Marlborough Pinot Noir 2006 (about $33). I enjoyed the hints of fresh plums, cardamom and toffee apple and the textures and layers of complexity that developed. An enjoyable wine, drinking nicely over the next year or two.
4 stars (out of five) 
---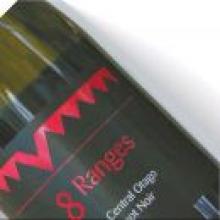 8 Ranges Central Otago Pinot Noir 2006 (about $33) a new label from Trevor Deaker and Mark Borrie's Alexandra vineyard is a simple wine that mellowed after a day or two. Hints of cherry, with a silky texture and a good structure. Cellar for another year before broaching.
3 1/2 stars (out of five)
---
Black Estate Waipara Pinot Noir 2004 (about $39) from Omihi Rd. At four years old this was the most charming of the wines, mellowed but still with soft berry fruit, spice and toasty oak and a firm finish. It's drinking nicely now and good with food.
3 1/2 stars (out of five)
---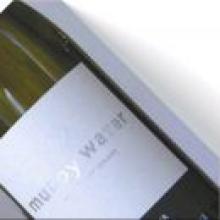 Muddy Water Waipara Pinot Noir 2006 (about $40) is the little brother of Slow Hand Pinot Noir 2006 (about $60). Initially it was overly sweet with spicy oak and cherry plums, but after a couple of days it came into better balance, the sweetness turning into generosity. Another wine to keep for a year or two.
3 stars (out of five)
---
Neudorf Moutere Pinot Noir 2006 (about $52) is another young wine, but one with a long track record. It was certainly worth waiting a couple of days for this to get into its stride. Complex with hints of black tea, sweet fruit, dried herbs and layers of crisp bright complexities.  It is exciting - well worth cellaring for a couple of years.
4 stars (out of five)