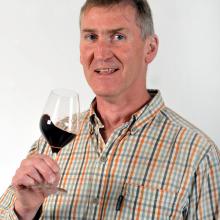 The legendary English-born, Welsh-bred Australian Len Evans had a career in wine and food that spanned writer, retailer, restaurateur, vigneron and many other things besides.
He was a mentor to many in the wine industry and popularised the ''game'' of ''wine options'' at his Bulletin Place wine shop and restaurant in Central Sydney in the 1970s.
Wine options competitions became a big thing in New Zealand in the 1980s and '90s having been founded by Dunedin retailer Wilson Neill. The baton was passed to the Liquorland group under the stewardship of Kingsley Wood.
Many readers will remember Kingsley's mischievous grin as he posed a question that was ''oh so easy'', unless, of course, you managed to get it wrong, as so many of us did.
In essence the ''game'' has eight wines poured in succession to teams of four: four whites, four reds, from anywhere in the world and of any variety.
A series of five multichoice questions is posed about each wine and as each is answered, the next is asked, until finally the identity of the wine is revealed. The idea is remarkably simple, yet can be infuriatingly difficult.
The format is one that a group of friends and I have used for many years for Sunday tastings: each person bringing a masked wine. It's a great way to hone your palate and be exposed to different wines. The host might set a theme, or it may be open slather: either way it is a fun way to broaden your knowledge.
In my early days of wine options gewurztraminer was ''a bit of a banker''. When asked the question ''Is this gewurztraminer, pinot gris or riesling?'' the distinctive notes of rose petal, Turkish delight and lychee, along with it's richly textural mouthfeel, was a giveaway: but, of course, not always!
2016 Main Divide North Canterbury Gewurztraminer
Price: $21
Rating: Very good 
Fragrant and floral adding apricot kernel and ''smokers'' lollies to the typical rose and Turkish delight; warm baguette and awhisper of funk adding complexity. Intensely lush palate; fruit hinting at the tropical spectrum with roses.
Lovely mouthfeel and interest leads to a finish of medium length with noticeable heat.
2016 Allan Scott Generations Gewurztraminer
Price: $26
Rating: Very good 
Attractively fragrant nose and very true to type with Turkish delight and rose petal aromatics giving a sweeter lift. Turkish delight and rose again on the palate with the addition of ripe pear and gumdrops.
Compact, medium bodied, nicely balanced with an appealing subtlety, the wine grows in intensity through the long finish.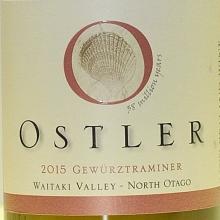 2015 Ostler Waitaki Valley Gewurztraminer
Price: $27 
Rating:Good to very good 
Subtle nose, somewhat vinous with hints of rose and confectionery. Musk, rose, Turkish delight and freshly baked bread lead the charge on the palate, with a little warm glow on the finish.
An easy crowd pleaser that grows in interest, developing an appealing crispness that gives the palate some bright lift.